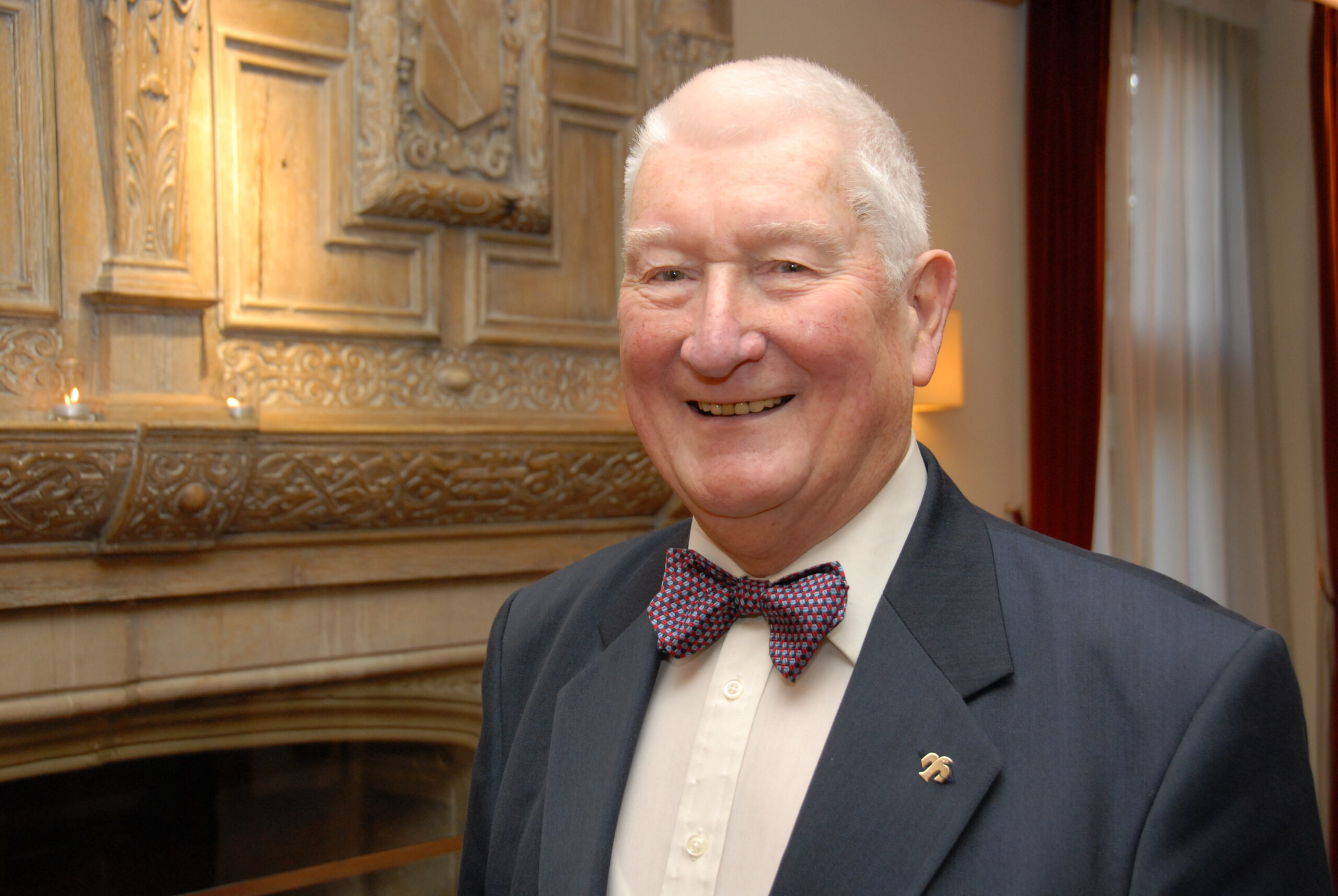 Radio Hallam's original Managing Director Bill MacDonald has died peacefully at the age of 95.
He passed away after a brief illness on Sunday May 1st 2022 in St. Luke's Hospice, Sheffield.
Widely known as Bill, William Symon MacDonald was born on the 19th of April 1927 and brought up in Brighton. After National Service and then the London School of Economics, he went into marketing research, joining A C Nielsen and rolling out the Nielsen Overnight Ratings for TV across the USA.
He spent some years in New York in the early 60s but returned to England and the newspaper business. Then came the opportunity to become involved in something completely new in Britain, Commercial Radio. His time in America meant he was one of the few people in Britain with any experience of this.
He became Managing Director and one of the founders of the commercial station in Sheffield, Radio Hallam Limited. It began broadcasting in 1974 just as the 'Three Day Week' recession hit.
Bill retired in 1992 however he continued with various business and charitable activities until his eighties.
He married, in 1958, Lillemor, a former Miss England, and they had three children, Roderick, Neil and Craig.
Former GWR/GCap Media chief executive Ralph Bernard started work for Bill as a journalist and was greatful for his advice and support. He said: "It was where I started my radio career joining as a young journalist a few months after launch and staying for five years during which time I was the NUJ representative (FOC).
"I had many union/management meetings with Bill who was unfailingly courteous and generous with praise and support for all his staff. As my own radio career developed Bill was most generous with advice and support.
"Many of us at Hallam in those early years have much to thank him for."
Roger Brooks, who launched nearby station Viking Radio as MD in 1984 also paid tribute: "We all benefitted enormously from Bill's endless energy, enthusiasm, support and willingness to listen patiently even to those with whom he disagreed."
The funeral is to be held at Hutcliffe Wood Crematorium at 11.45am on 25 May 2022.
Bill MacDonald, my wonderful Father, passed Sunday May 1st 2022. I couldn't have asked for more in a dad. RIP WSM. pic.twitter.com/ABEpo9C0CC

— Neil MacDonald (@nhmacd) May 3, 2022
Sorry to hear of the passing of Bill MacDonald one of the pioneers of Independent Local Radio. Bill was a driving force behind #RadioHallam in #Sheffield in the 1970's making it of one the UK's most successful local stations. Sincere condolences to Bill's family at this sad time

— Phil Bodmer (@philbodmer) May 1, 2022
Sorry to learn of the death of Bill MacDonald – launch leader of Radio Hallam and a true commercial radio pioneer.

— 📻 David Lloyd (@DavidLloydRADIO) May 1, 2022
Sad to hear of the passing at 95 of ex Radio Hallam MD Bill MacDonald, one of my first bosses. All who worked there had much respect & affection for Bill. Launched many careers. A pioneer in independent local radio. Above all, a kind man. Thoughts with family

— Alan Biggs (@AlanBiggs1) May 1, 2022
Posted on Friday, May 6th, 2022 at 9:43 am by RadioToday UK