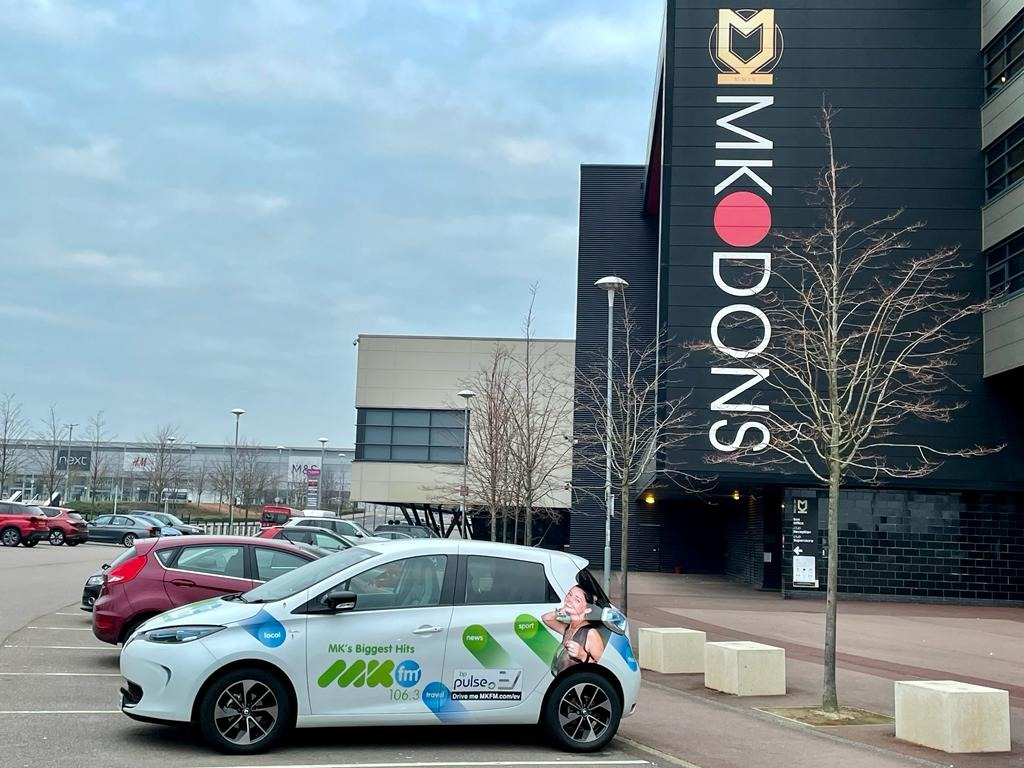 At least two applications will be submitted to Ofcom to run a small-scale DAB multiplex in Milton Keynes.

A consortium including Chris Gregg (one of the founding members of MKFM), Mike Johnson (founding member of Secklow Sounds), locally-based online station Roq Raw, Credible Media, Infocus (the digital arm of Sunrise Radio Yorkshire), and digris are to apply under the banner MK Digital Media.
"We have a fantastic team of diverse individuals with breadth and depth of experience who have come together for the Milton Keynes application" said Raj Parmar, Director.
"Milton Keynes is a fantastic place" said Paul Boon, Director for MK Digital Media.
"It excels in the jobs market – doing better than London, and is becoming a major centre for music, culture and sport. From a radio point of view, it's just the location for new and growing radio services to expand into, and guess what, we are on the lookout for more radio stations that we can carry on our multiplex."
Digris in the UK is headed by Rash Mustapha MBE, the senior Ofcom engineer who led the initial concept and the technical development of small-scale DAB during his time at the regulator.
Infocus is part of two winning applicant groups from Ofcom's Round 1 awards, and with Credible Media are applicants for the Oldham/Rochdale and Bury/Bolton areas in the North West (Round 2).
Paul Boon and digris were contributors to the Manchester polygon application M&S Digital.
Meanwhile, MK Digital Radio Ltd is a joint venture between Darren Dorrington, CEO of MKFM, local station Secklow Sounds, broadcaster Matt Cadman, Like Media Group and UK DAB Networks.
Commenting on the creation of MK Digital Radio, Darren Dorrington, said: "Milton Keynes is a vibrant, forward looking, city. DAB digital radio provides opportunities to bring new and exciting services to the area. I am supporting existing and new broadcasters by backing an application that will provide a diverse range of services and an affordable route to digital radio transmission in Milton Keynes."
Matt Cove, Station Manager of Secklow Sounds said: "In a multi-platform world, it is important that stations such as Secklow Sounds are not left behind. It is important for us as a broadcaster to be wherever our listeners are, up until now this has been FM and online, but we look to complete our availability by being on digital radio."
Iain Stewart, MP for Milton Keynes South in conjunction with Ben Everitt, MP for Milton Keynes North said: "I was delighted to support MKFM's FM application in 2015 and have been impressed with what they have achieved supporting our community. Without doubt Ben and I are supporting their application to be part of a consortium to bring affordable Small Scale DAB to Milton Keynes."
The closing date for applications in Round 3 is April 25th and you can see all know known bidders so far at RadioToday.co.uk/dab/round3.
---
Posted on Sunday, April 24th, 2022 at 8:27 am by RadioToday UK
---