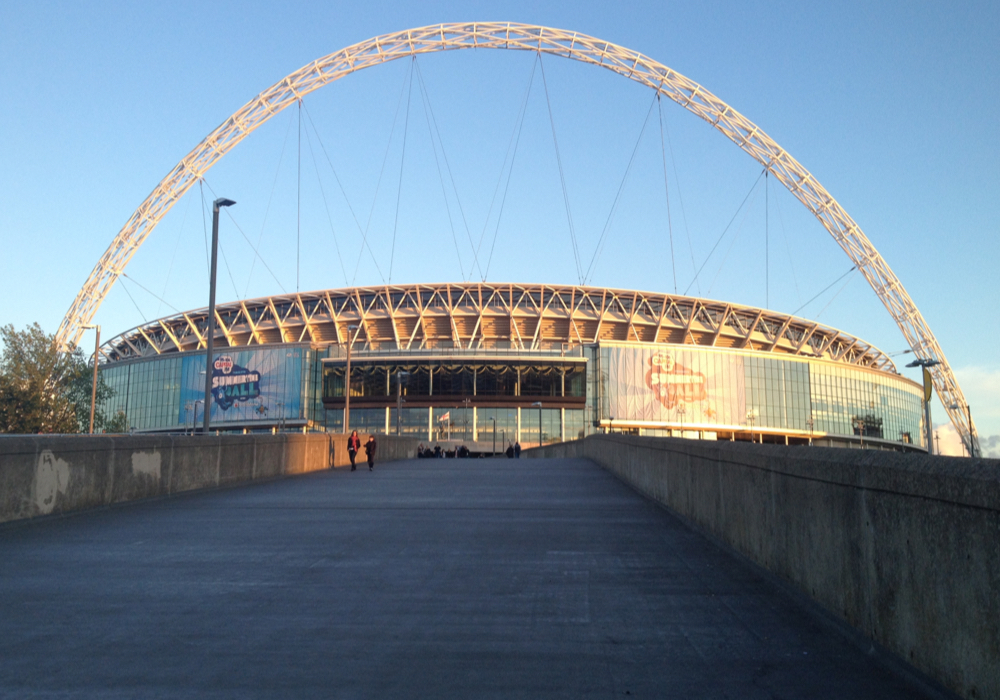 Numerous companies have announced their separate plans to apply for small-scale DAB multiplexes in the Capital of England as part of Round 5 of applications.

RadioToday can confirm North London Digital, East London Radio, South of the River Digital, and City West Digital are among those currently preparing bids to be submitted to Ofcom ahead of the closing date (30th June 2023).
U.DAB North London
U.DAB – the current North London trial SSDAB multiplex operator – has confirmed it will apply for the permanent licence. U.DAB has operated the Trial London multiplex since October 2015. Martin Spencer, founder said; "It's been a privilege operating the SFN trial multiplex and being able to successfully provide DAB carriage for so many stations, especially the community services, many of which I worked with and supported prior to the trial.
The last seven years have been a great learning curve for everyone involved, with the lessons learned being invaluable. Overall, it's great to see SSDAB playing a significant part within the DAB landscape – it really has been, and is, a great success. The team and I look forward to the opportunity of being able to continue the operation and providing an even better experience.
"If there are any further community stations, organisations or indeed individuals that are keen to broadcast on the new multiplex, we would be delighted to hear from them. You can register your interest at UDAB.CO.UK."
Ed Baxter, CEO of Resonance Community stations said: "Resonance FM and Resonance Extra have both benefitted enormously from being broadcast on UBAB's visionary SSDAB platform across North London.
"The trial multiplex over the last seven years has been a great success, a testament to new technology deployed intelligently for the common good. We very much look forward to working with Martin and the team as UDAB develops its exciting plans for a new mux serving this great city, its brilliant independent radio stations and their many devoted listeners."
North London Digital Limited
North London Digital includes Infocus Digital Media Limited, the operators of multiplexes in Leeds and Bradford, and community radio stations in North London.
Raj Parmar, director at North London Digital said: "Our door is always open to community radio services who wish to be stakeholders and join us on our digital journey".
Community radio services and stations can visit northlondondab.com or email info@northlondondab.com for more details.
East London Radio
Online service East London Radio celebrates its 10th birthday this year and has confirmed it will be applying for the North East London multiplex.
Ian Chambers, ELRs CEO says: "I am delighted we have a great partner with a strong track record, sharing our local knowledge, and who has worked with us to ensure all sites are ready, with firm landlord in principle agreements in place. We anticipated the understandable restrictions announced by Ofcom and are confident in having a compliant and fully funded bid ready.
"Having been making radio in the area for 10 years, we are well aware of the local landscape and have a number of excellent services ready to work with us."
East London Radio's Chair, Paul Robinson adds "Ian and our whole team are really excited at this opportunity, which is the natural direction of growth for our station, with which I've been delighted to be involved for the last decade."
Any enquiries should be made to ian@eastlondonradio.org.uk.
South of the River Digital
South of the River Digital is made up of Gaydio and DAB engineering specialists Digris.
Ian Wallace from Gaydio said: "We have been working on plans for South London for several months and support from other community radio services has been fantastic. That said, there is always space for other community radio stations to join us as fellow stakeholders."
Rash Mustapha MBE from Digris added: "Small-scale DAB is very close to my heart. We plan to bring my company's long track record in DAB development, installation and operation to support South of the River Digital."
More details at southlondondab.com.
City West Digital
City West Digital is a collective of local community radio services brought together by a small team led by Paul Boon, who is part of the successful Manchester licence award.
"In West London, we were ready to go, back in 2020, but the pandemic came along" said Paul. "Later that year Ofcom re-prioritised where the London round of licence advertisements should be slotted in. "
"We have used this time well, our website dabradio.london has been live all this time and our supporting community radio stations who were our associates back in 2020, have become our friends."
Details of any other applications can be sent to news@radiotoday.co.uk for inclusion in an article.
---
Posted on Thursday, April 6th, 2023 at 4:06 pm by Roy Martin
---