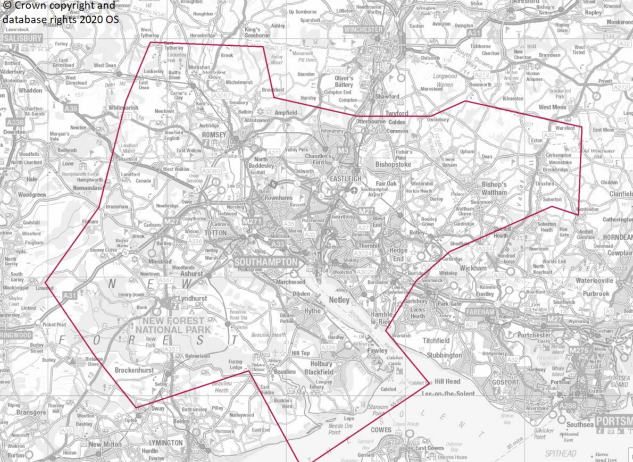 Southampton community radio broadcasters Awaaz Radio, Fiesta FM and Voice FM have formed a partnership with Nation Broadcasting to apply for the Southampton DAB multiplex.
Local company Commtronix Ltd will provide engineering support, with other consultancy services to be provided by UK DAB Networks Ltd for the new company, Southampton Digital Radio Ltd.
Jason Bryant, Chairman of Nation Broadcasting said: "We already operate two great commercial radio services in Southampton – Nation and Easy – making the City a key market for us.
"Earlier this year Nation successfully launched a DAB multiplex nearby in Salisbury and we want to repeat this success in Southampton."
Ali Beg, Project Manager of Awaaz Radio Southampton said: "We have worked hard over the last 15 years doing RSL and even going on the Portsmouth SSDAB and seen amazing growth in our listenership so it makes sense to now apply for the Southampton DAB. This will give us the chance to move to a new level of engagement with the local community.
Felix Pastor, Project Manager of Fiesta FM said: "The new small-scale DAB multiplex will allow Southampton and surrounding areas to experience a different and exciting choice of listening and focus specifically on local communities in the area."
Xan Phillips, Station Manager of Voice FM said: "Working with Awaaz Radio, Fiesta FM and Nation has been a joyous experience, we're not only sharing the airwaves but also bringing communities together through co-operation."
Southampton is in Round 4 of Ofcom's plan, and the closing date was on Friday 14th October for applications.
A full list of applicants is expected to be announced in the next few weeks, but for now you can see who's applying for what in our exclusive list.
---
Posted on Monday, October 17th, 2022 at 11:44 am by RadioToday UK
---