 JAZZFM launches dedicated web service for jazz fans

JAZZFM is set to launch one of the world?s most extensive free music website for pure jazz fans.
Called ejazz.fm, the service will appeal to a wide range of dedicated jazz lovers and contain two continuous uninterrupted music streams. The Red Room will be dedicated to the more energetic side of jazz music, while The Blue Room will reflect an altogether more relaxing sound.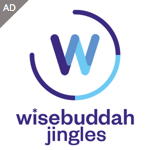 When the site launches on 12th July members will also have access to more than 200 specially commissioned programmes such as Casa Latina, a history of Latin jazz music and When Swing Was King. Additionally entire series from the JAZZFM archives such as Legacy and Behind The Mic will be available in excellent quality sound as well as one-off specials including Sarah Ward?s And The Beat Goes On programme and Mike Chadwick?s The Big Easy coverage from New Orleans. At least five new specialist music programmes will be added to the on-line programme library each month, as will specialist programmes from much loved station presenters such as Peter Young, Campbell Burnap and Sarah Ward.
Funded entirely by programme and strand sponsors, ejazz.fm will target a unique audience of 35+ affluent users rarely available in one place in large numbers on the web.
Ejazz.fm will appeal to many of JAZZFM.com?s users and will be marketed heavily through the site, which is currently registering upwards of 23,000 visits a day. A viral and internet marketing campaign will also support the launch, as will promotion on 102.2 JAZZFM.
JAZZFM Managing Director Carter Tanner said: ?This will be a site for real jazz heads and will provide what we believe what we believe is an impressively extensive range of free jazz music and programmes within an uncluttered and sophisticated environment. It will also provide many of the listeners to 102.2 JAZZFM with an extensive additional service.
?Commercially, ejazz.fm will have huge appeal to blue chip advertisers, and in particular specialist jazz music labels, who have previously been limited in marketing their brands and new releases to this market.?
Other features of ejazz.fm include Artists and Albums of the Month, interviews, a gallery of jazz photography and Paul Gambaccini?s Jazz 40, the only official jazz chart in the UK.