 Norfolk's Roy Waller dies at 69

One of BBC Radio Norfolk's best loved radio presenters has died after a liver illness.
Roy was widely regarded as one of the county's best known voices and gained fans for his humour, love of the county, Norwich City FC and his passion for country and western music.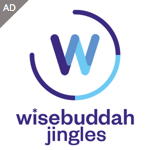 Roy has been in radio since the 1980's and started broadcasting AA travel reports on BBC local radio. His first job at BBC Radio Norfolk seen him work as a commentator for Norwich City before going on to join the day-time schedule.
In 2009, Roy took semi-retirement but continued to present his Rodeo Norfolk show until late last year. In 2008 he was made Sherriff of Norwich which he announced live on his show, a testament to how much the broadcaster was loved by the community he served.
Back in 2005, Roy forced to take a break from his show after being diagnosed with bowel cancer. He was accompanied by his family through his recent liver illness.