Jazz FM delays Digital One DAB commitment

Jazz FM has decided to hold off from renewing its contract to broadcast on the national DAB multiplex Digital One for the time being.

The national station has until the end of the year to work out its future – either developing its international online listenership or continuing to grow its UK digital audience via Digital One.
Both would require significant investment by the station.
In the meantime, Digital One has advertised for a provider to run a jazz, soul and blues music station in case Jazz FM decides not to renew its contract, as the multiplex operator will need an alternative on stand-by.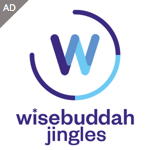 Richard Wheatly, Jazz FM's chief executive is mulling over the decision: "The digital world is changing rapidly and before I commit to such a major expense I want to be sure it's the right decision," he told RadioToday.
"Jazz FM's audiences are up 36 per-cent year on year and we intend to maintain that momentum. We may renew Digital One or we may look at other options, and we will bide our time before committing," he continued.
Jazz FM under its current ownership launched on Digital One in March 2011, having previously been available on a number of regional multiplexes, and is operated by Jazz FM Investments Ltd.