Global's radio stations now link DAB/FM together

Global's work to hook stations together for drivers travelling between different areas has been implemented today.
The new technology will allow drivers radios to automatically switch between different local radio stations that are part of the same network.
The technology has been developed and implemented by Global and Arqiva so that both digital radio receivers and FM receivers automatically transition between different Heart, Capital and Smooth local stations, picking up the best DAB or FM signal available and automatically switching over to the next transmission area as a driver passes from one area to the next.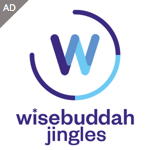 Over the past year, Global has worked with Arqiva to create the technology.
Ashley Tabor, founder & executive president of Global said: "When I came into the UK radio industry in 2007 I was told this sort of service switching was already up and running, but it wasn't truly working.
"Last year I set our engineers the challenge to once and for all solve this issue and I'm very proud that has become a reality today. This innovation is a huge step forward in ensuring drivers have a great listening experience right across the UK.
"We are continuing to invest in digital radio with new stations, brand expansion and transmission coverage expansion. This is a further demonstration of our commitment."
Ford Ennals, CEO at Digital Radio UK, has welcomed the news today: "This is good news for drivers who will now be able to stay listening to their favourite Global station wherever they are in the UK and whether they tune in on DAB or FM . This wouldn't have been possible without the great support of the vehicle manufacturers and of course Global and Arqiva."