BBC wins Broadcaster of the Year in New York

The winners of the New York Festivals® International Radio Programme Awards have been announced at an Awards Gala at New York City's Manhattan Penthouse.
The title of Broadcaster of the Year was awarded to the BBC. London-based TBI Media earned Production Company of the Year. The 2016 Grand Jury honored Athena Media, the BBC, and TBI Media with the Grand Award.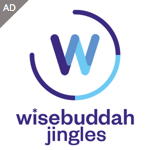 Helen Boaden, Director of BBC Radio said: "These awards celebrate the power of radio and how it allows us to tell remarkable stories, share exhilarating performances and connect to audiences with an intimacy and passion unique to our medium. It's a huge honour to be named Broadcaster of the Year and also humbling to see BBC Radio represented alongside such an impressive range of programmes and broadcasters in many categories. We are truly grateful for this award and I am incredibly proud of the creative ambition of our programme makers who have earned it. It is their flair, skill and commitment which enable us to bring some of best content in the world to our audiences in the UK and around the world."
The BBC also earned 1 Grand Award, 7 Gold trophies, 7 Silver, 5 Bronze, 5 Finalist Certificates and two UNDPI Awards (1 Silver trophy and 1 Bronze).
The BBC earned the 2016 Grand Award for Information/Documentary for "A New Life in Europe," an intimate account of one Syrian family's journey as they crossed the Aegean to seek refuge in Europe. BBC reporter, Manveen Rana followed the family as they negotiated the trials and difficulty of getting to Europe and the pressures on the family as they try to settle in to their new home.
TBI Media UK received the Production Company of the Year Award. "The Battle of Britain at 75" TBI with Snappin' Turtle Productions earned the Grand Award for Special Event. The live programme featured narration, live drama and archive footage supplemented with newly recorded thoughts of veterans and a soundtrack featuring over 100 musicians. The cast was led by Simon Callow playing Sir Winston Churchill. TBI also earned 8 Gold trophies, 1 Silver trophy and 2 Finalist Certificates.
"All at TBI Media are really proud to be part of a thriving independent audio production sector, serving a vibrant UK and international radio industry. For our work to be recognised by our peers internationally through the New York Festivals is always a real thrill. On top of the other awards, to win 6 Golds and the 'Grand Award' for 'The Battle Of Britain at 75' with BBC Radio 2 and event partners Snappin' Turtle is an amazing result, and for TBI to then be awarded 'Production Company Of The Year' again is also a wonderful surprise." —Phil Critchlow, Founding Director, TBI Media
UKRD is also celebrating: Group Production Manager Colin McGinness has won two Awards. They are for 2015 In Review, which was voiced by Gemma Baron from 2BR and Pat Sisson's from Spire FM, which won Silver in the Best Entertainment category for its look back on the memorable moments of last year. And Colin's production package to mark Armistice Day which was broadcast on all UKRD owned radio stations including 2BR and Spire FM last November, Armistice Day Tribute 2015 won Bronze in the History category.
On learning he'd won a Silver and Bronze International Radio Programme Award McGinness commented, "I can't imagine being able to make these sorts of features anywhere else, where I'm given the freedom and trust to do what I think is right and works for the audience".
The team at Wise Buddah took home the Gold for Best Sound category. Wise Buddah's entry represented a cross-section of their work that had aired over the last 12 months in the form of a portfolio.
Paul Plant, Managing Director, Wise Buddah Jingles: "With the absence and decline of many radio industry awards over recent years, there have been few if any, opportunities left in radio to celebrate and award prizes for great craft and innovation in radio. Thank god then for the New York Festivals!
"Every jingle tells a story and is in essence a miniature song. Our aim and USP has always been to create contemporary imaging to reflect the sound and pulse of the radio station and we're delighted to have picked up the Gold Award in the best sound category".
BBC Radio Solent's Richard Lotto has won another three awards this year – taking his total seven for the station. And Children of Belsen, a radio documentary produced by BFBS Germany's Misty McCready and Dave Roberts, was awarded two bronze trophies.
Jazz FM won an award for Neil 'n' Dud – The Other Side of Dudley Moore and LBC won a number of awards for news documentaries.
"The Kinder Letters" Athena Media took home the Grand Award in the History category for their documentary that captures a rare glimpse of post-war Europe through the microcosm of a children's book. Helen Shaw, Founder & CEO of Athena Media had this to say about Athena Media earning the Grand Award: "To win the Grand Award for The Kinder Letters is quite incredible for us. We're a small production house and it took us nearly two years to get the documentary made and to reach an audience. It is, at heart, a beautiful, human story – ultimately a love story – which allowed us to tell a much bigger story about post war Europe and the strange relationship between Ireland and Germany.
"The documentary is very much a team effort, but all credit has to go to the researcher and recordist Robert Hope who first met Tony O'Herlihy, the presenter and source of The Kinder Letters, in his German class, and unraveled the story of the 'danke' book."
"This year's entries focused on the critical issues facing our world today, from breaking news to documentaries to investigative journalism. On every platform, there's a real engagement in what's happening," said Rose Anderson, Executive Director of New York Festivals International Radio Programme Awards.
News coverage was front and center focusing on topics and events unfolding around the globe. Gold trophy winners for Best Investigative report: include: "ISIS: Young, British and Radicalised" Snappin' Turtle Productions UK; "The Closed Room" Swedish Radio. The Best News Documentary or Special category Gold trophy winners include: "ISIS: Young, British and Radicalised" Snappin' Turtle Productions UK and "7/7: London Remembers I The LBC Documentary" Global Radio UK. Global Radio also earned a Gold trophy for "Britain Decides I LBC" for Best Coverage of Ongoing News Story.
Entries in Talk Radio categories were in the winner's circle. "Suno Na Dilli" Radio City India earned the Gold trophy for Best/Talk Interview Special, and "Think Out Loud: At Home with ALS" Radio New Zealand earned a Silver trophy. In addition, "Up Close & Far Out with Michael Harrison" Goodphone Communications USA was honored with a Bronze trophy.
Gold trophy winners in the Music Documentary category include: "Vocal Chords: The Odyssey of the Voice with Iarla Ó'Lionáird" Athena Media Ltd., Ireland and "The Story of the Byrds" Document Media Ltd UK. Entries earning Silver trophies: "Sinatra in the UK 1953" Trevor Dann's Company, UK; "Bring It On Home: Led Zeppelin in the West Midlands" Birmingham City University, UK; and "Somebody Did It Better, presented by Miss Moneypenny" BBC UK. "Sounds to Illustrate Dreams: The Lullaby: The Untold Stories of Lullabies" KBS South Korea earned a Bronze trophy.
Multiple programmes earning Gold trophies in Best Music Special include: "Song Travels: Home for the Holidays" South Carolina Public Radio, "VE Day at 70" and "The Battle of Britain at 75" both created by UK based TBI Media with Snappin' Turtle Productions.
"The New York Philharmonic This Week" Best Regularly Scheduled Music Programme received a Gold trophy. New York Philharmonic's "Remembering Pierre Boulez" earned a Gold trophy for Best Director and a Silver trophy for Best Music Special.
Audio dramas were recognized for creativity and drew attention to the international nature of drama. Gold trophy winners: "Peace in Our Time – Noël Coward" Digital Drama UK and Issues "John Lennon: Verbatim" Culture & the Arts, Des Shaw UK. Swedish Radio's "As If By Magic" received a Bronze trophy. "As If By Magic "also earned a Gold trophy for Best Children/Young Adult Programme. In addition, "Visitors" – an original new drama by Emma Samms, BBC UK earned a Bronze trophy.
Audio Books categories, new in 2015, received accolades, Silver trophy winners in the Best Audio Book/Fiction category include: "Girl On the Train" Penguin Random House UK Audio, "HOOD: King's Command" Spiteful Puppet Entertainment Ltd., UK and "Spoon River" Soulpepper Theatre Company Canada.
Entries in the Craft categories received top honors. Best Sound entries scored multiple Golds including: "Wise Buddah Jingles Portfolio 2015/16" Wise Buddah UK and "Making Up; eleven scenes from a Bangkok Hotel" RMIT University Australia, RMIT's entry also received a second Gold for Best Writing. Both "The Vinyl Cafe in Chicago" The Vinyl Café Canada, and The ANZAC Centenary Tribute" CBA New Zealand each received Gold trophies for Best Writing.