Bauer hits back at Style Guide reactions

Following the spread of one of Bauer Media's style guides, the company has issued a statement questioning the benefit of the discussions which took place.
Bauer says whilst some of the industry indulged itself in hyperbole, they were continuing to produce world-class content.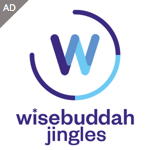 Mentions of the in-house guide were heard on Bauer's rival networks since it posted on RadioToday, including on Global's Radio X and Wireless Group's talkRADIO.
Chris Moyles ridiculed the guide's instruction for presenters to mention the radio station strapline and name every link this morning, whilst Iain Lee spent 20 minutes dissecting it and offering his own strong comments about the content.
There's also been endless discussion on Facebook and Twitter about the situation.
Here's the statement from Bauer Media in full:
"Whilst some quarters of the radio industry indulged itself in hyperbole yesterday, we were focused on making world-class content as a leading digital audio innovator.
We hire, develop, foster and celebrate some of the UK's finest broadcast personalities and we question the benefit to our vibrant industry talent pool of information being so wildly discussed out of context. The Bauer City Network won more creative awards than any other commercial group last year and we foster the next generation of talent through our Bauer Academy.
Our local breakfast shows are packed with unique personalities and creativity; Gemma Atkinson launched on air with Matt and Mike at Key 103 only last week, joining a radio family which includes award-winning and market-leading local presenters such as George Bowie on Clyde 1, Boogie on Forth 1, Leanne and Dave on Radio City, Sam and Amy on Gem 106, Steve and Karen on Metro, Big John on Hallam FM and Bauer City 1's Paddy McGuinness.
We believe the industry has more productive things to focus on than this negative rhetoric, as commercial radio listening is at an all-time high."