 Jazz FM introduces new business show

National digital station Jazz FM is launching "Jazz Shapers" – a new one-hour programme in association with Mishcon de Reya.
The show will air every Wednesday, starting today, and will share music from the risk takers, leaders and influencers of jazz, soul, funk and blues.

Jazz Shapers will be presented by Mishcon de Reya's Director of Business Development and former LBC radio presenter Elliot Moss.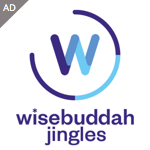 The first guest is John Vincent, co-founder of the wholesome fast food and restaurant chain Leon.
Jazz FM's Head of Programming Mike Vitti says: "We are delighted to be partnering with Mishcon de Reya to present this new format for a radio series. The synergy between our two brands is perfect, Mishcon de Reya pride themselves on their dynamic and sophisticated client base and we feel the same about our listeners.