 Plans for future DAB in Wales announced

Plans to turn on extra DAB transmitters in Wales have been discussed today at a meeting with Welsh Assembly Members hosted by Lesley Griffiths AM.

The Minister for Local Government and Government Business announced that local DAB digital radio coverage is set to be expanded across Wales during the next year if proposals are approved.
A series of new digital transmitters could bring local DAB to an additional 400,000 homes and total local DAB coverage to almost 80%.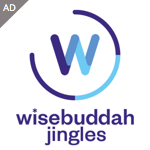 It means extra coverage for BBC Radio Wales, BBC Radio Cymru, Real Radio Wales and Nation Radio Wales.
Jason Bryant, Executive Chairman of Town and Country Broadcasting, says: "This is a big investment in Welsh digital radio and is a significant upgrade to the digital infrastructure in Wales."
The programme of digital switch-ons are planned to be in 3 phases, starting with 100,000 homes in South Wales at the end of July. Then at the end of August, new digital transmitters are planned to be launchd in South West Wales, adding a further 150,000 households in Pembrokeshire and Carmarthenshire.
In 2014 plans are underway for a further 150,000 homes in North West Wales to receive the BBC and commercial national stations for Wales for the first time.