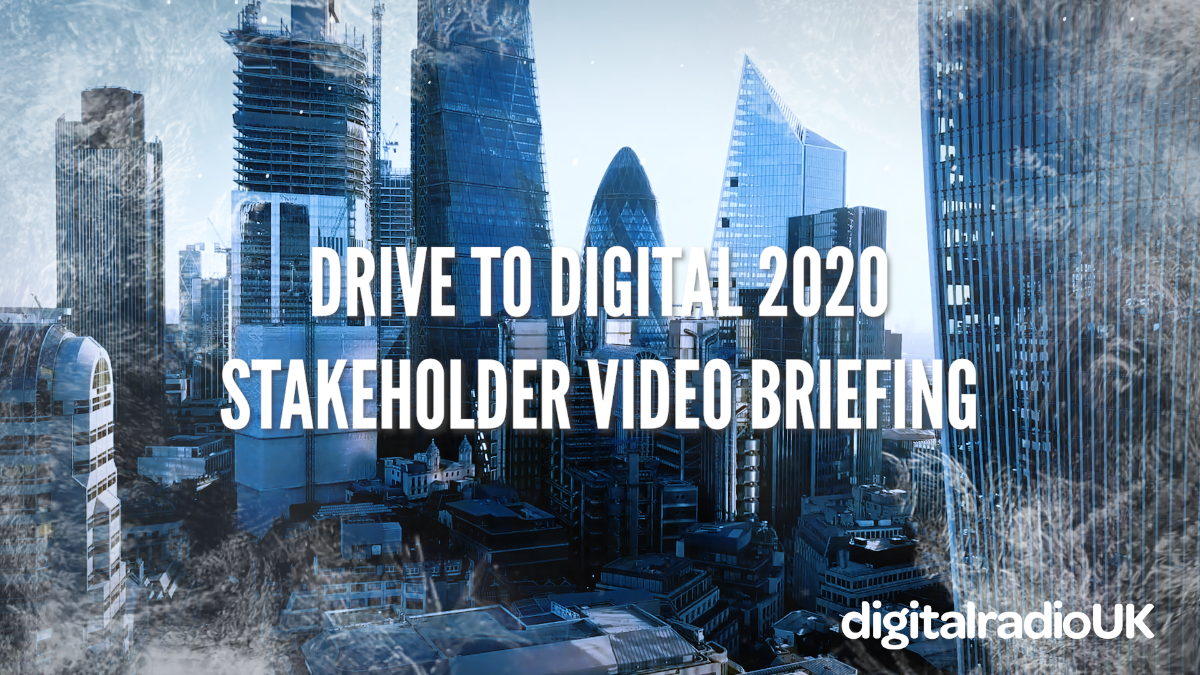 Digital Radio UK has turned its annual stakeholder briefing into a playlist of online videos for all to watch.
The Drive to Digital 2020 Stakeholder Video Briefing is a 90-minute virtual event providing an update on digital radio progress in 2020 and looking ahead to key developments for 2021.

It's available now as a video package full of essential updates for digital radio stakeholders – including broadcasters; manufacturers, technology providers, retailers, the automotive sector, and all supply chain members; and Government and Ofcom – to watch on their own schedule.
It can be watched in full or as ten individual sessions and covers updates including station news; Government policy; small-scale DAB licencing plans; the retail and automotive sectors; international markets; and more.
Drive to Digital 2020 will highlight how the digital radio and supply chain sectors have responded to the challenges of 2020, and continued to innovate with initiatives that have brought listeners more content and choice in more ways and places than ever before.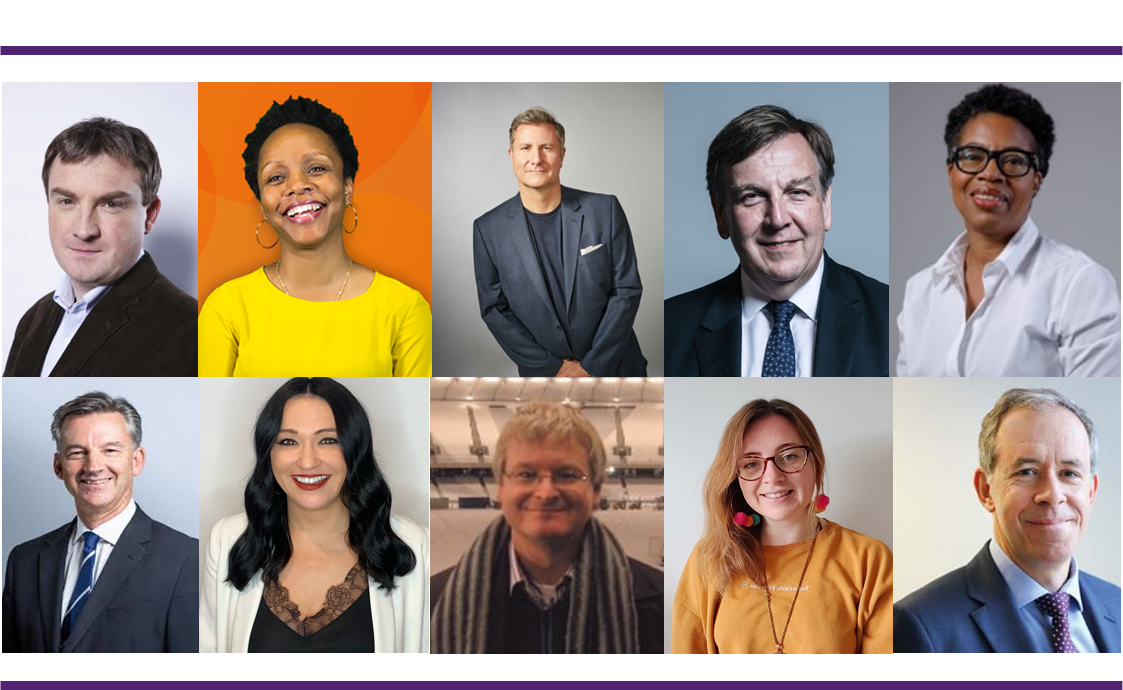 Speakers and session highlights include:
Jonathan Wall, Controller of BBC Sounds, BBC; Lorna Clarke, Controller of Pop Music, BBC; and Ben Cooper, Group Director, Content and Music, Bauer on the vital role of radio in 2020 speaking at the Radio Academy Radio Festival 2020.
John Whittingdale, Minister of State for Media and Data on policy, and Ian O'Neill, Head of Radio, DCMS, on the progress of the Government and Industry Radio and Audio Review.
Charmaine Noble-McLean, Director of Content of Premier Christian Radio, which celebrates 25 years on air this year, on how Premier's stations have supported listeners through the Covid crisis.
Mike Hawes, CEO of the Society of Motor Manufacturers and Traders, on the impact of the pandemic on the automotive sector, and his observations on the future of radio and infotainment in car.
Laurence Harrison, Automotive Partnership Director, Radioplayer and Rosie Smith, Project Manager Automotive, WorldDAB on automotive progress and the opportunity of hybrid.
Ofcom's Peter Madry, Principal Broadcast Specialist and Jon Heasman, Senior Broadcast Licensing Executive, on the progress of small-scale DAB applications and the future plans for licencing. Plus additional contributions on small-scale from David Duffy, Founding Partner, Niocom Associates and Ash Elford, Digital Development Director, Angel Radio.
Patrick Hannon, President, WorldDAB, on the on-going international roll out of DAB+ and the key initiatives driving its success.
Chloe Fletcher, Sustainability Data Scientist, BBC Research & Development on the energy efficiency of BBC radio platforms and possible scenarios for the future, in a presentation originally made for the WorldDAB General Assembly.
Jack Wetherill, Principle Consultant, Futuresource on the impact on audio sales this year and the future prospects for smart speakers, and Kerry Marks, Experiential & Digital Marketing Director, Ignite, on how retail has adapted to the pandemic.
Ford Ennals, CEO, Digital Radio UK, said: "Drive to Digital is back but in virtual form and in some ways is more important and relevant than ever. This has been a challenging year for our industry like so many others, and despite this we have still seen significant digital radio progress in terms of new stations, the growth of digital platforms, the shift to DAB+, the licencing plans for small-scale DAB, progress on the Radio and Audio Review, and of course key developments across retail, automotive and international.

"We thought it was important to acknowledge that and take a moment to reflect upon the achievements of our industry and stakeholders in this most challenging of years."

Drive to Digital is a keynote conference in the radio calendar with well-attended events for the last eight years at venues which have included the British Museum, the British Transport Museum, the BBC Radio Theatre, and most recently, the British Library.

This year it was made possible by support from the Radio Academy Radio Festival, WorldDAB, and all the video contributors. Vicki Blight provides the voice over. The video content was created and edited by Paul Collins-Reddin.

Head over you YouTube to watch.

Need a new or improved logo for your radio station? Visit OhMy.Graphics and see how awesome you can look.

Posted on Thursday, December 10th, 2020 at 11:41 am by RadioToday UK