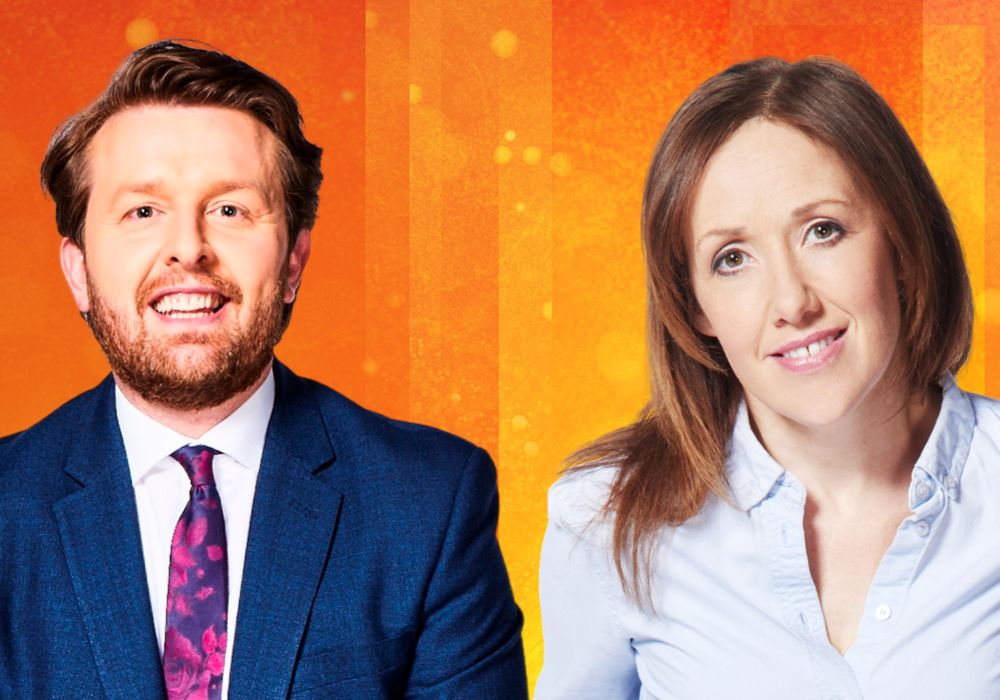 There's a new breakfast show for BBC Radio Wales to be hosted by Dot Davies and James Williams.

Dot currently hosts the Thursday and Friday Phone-in at BBC Radio Wales, as well as the likes of BBC Radio 5 Live and BBC Radio 4.
James is a Political Correspondent for BBC Cymru Wales and for the past four years has presented Politics Wales on BBC One Wales. He also co-hosts Walescast, a BBC Radio Wales podcast covering what's happening in the world of Welsh politics.
The new programme is part of a wider schedule refresh at the station, starting late June, as Claire Summers leaves the slot.
Wynne Evans will be on air at a new time from 9am until 12pm and the Phone-In at lunchtime will hosted by Jason Mohammad Monday to Wednesday, and Oliver Hides takes over on a Thursday and Friday.
Behnaz Akhgar and Radio Wales Drive will remain in their current slots of 2pm and 5pm respectively.
Carolyn Hitt, Editor of BBC Radio Wales, said: "We're looking to build on the station's brilliant content; making our programmes bigger, bolder and even better. The listeners are the lifeblood of Radio Wales and the unique relationship between listener and radio is something I hold dear. That's why I want to strengthen our schedule bringing more of what our audience loves to hear.
"We're living through times of great change. As the national radio station for Wales, I want us to build on our excellent reputation for journalism and for holding power to account which is why our new Breakfast programme will be a conversation for the nation; setting the day's agenda in Wales."
Dot Davies said: "It's a privilege to be in a position where I'll be bringing listeners the very latest news from Wales and beyond. They'll hopefully step outside their door fully informed, and maybe even entertained as they get ready for the day ahead."
James Williams said: "It's all very exciting. What an honour it is to host the Breakfast show and I'm really looking forward to pitching in with the team on developing our ideas for the new programme."
Claire Summers will present the Breakfast programme until June and will then continue to present BBC Wales programmes.
Carolyn Hitt said: "I'd like to thank Claire Summers and the team for their great work and dedication over the past four years. They'll be taking a well-earned break from those early mornings and we look forward to working with them in their new roles."
---
Posted on Thursday, June 8th, 2023 at 10:20 am by Roy Martin
---