 Osborne to take over breakfast at Jazz FM

John Osborne is taking over the breakfast show on Jazz FM, replacing Chris Phillips who is moving to mid-mornings.

The digital station has also hired James Tormé, the son of well-known jazz singer Mel Tormé and Hollywood starlet Janette Scott for a weekly programme.
He takes over the Discovery Show, sponsored by Aberdeen Asset Management, on Sunday afternoons between 2pm and 5pm.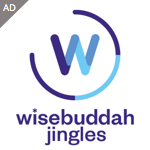 James Tormé said: "From the outset, Jazz FM and I have had a very special relationship. So I can't begin to tell you how thrilled I am to officially join the Jazz FM broadcasting team."
In other changes at the station, broadcasters like Jeff Young and Peter Young get longer programmes and Robbie Vincent continues to "relax your rhythm buds" on Sundays.
Jazz FM's Station Manager Nick Pitts said "James pedigree, knowledge of the genre and likeability makes him perfect for Jazz FM. I've gotten to know him over the last year and he is a legend in waiting and we can't wait for him to start his programme this weekend."
The station currently broadcasts on Digital One nationally but it's unknown at this point if the station will continue on the DAB platform in the new year.