BBC Radio Wales hosts fifth Music Day

Radio Wales' Music Day is taking place today featuring the Alarm's frontman Mike Peters and BBC National Orchestra of Wales.
The event will also include a video tribute by U2, an exclusive Gruff Rhys recording and the unveiling of twelve up and coming bands aiming to rocket-boost their careers in 2014.
Mike Peters' performance with the BBC National Orchestra of Wales, recorded recently at the Hoddinott Hall will air at 9pm.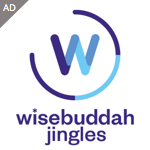 Speaking about the concert, Steve Austins, Editor of BBC Radio Wales said: "We knew that Mike had a great back-catalogue which might work in this environment, but John Quirk's arrangements of The Alarm's songs are truly extraordinary. It was a magnificent concert for Alarm fans and new fans alike and a fitting celebration of the fifth Radio Wales Music Day. I'm sure it will captivate listeners in the same way it did those in Hoddinott Hall".
Radio Wales Music Day will showcase Welsh talent and ex Super Furry Animals frontman Gruff Rhys has recorded an exclusive cover version of Roy Ayers' Religious Experience to mark the day.
Steve continued: "BBC Radio Wales Music Day is the shop window for the station's commitment to music in Wales."