Bauer: Talent not coming from usual routes

A row has broken out on Twitter after a Bauer comment at the Radio Festival which said the group set up its own training courses because enough good talent wasn't coming through the usual routes.

In a session in Salford about talent yesterday, delegates were shown a video in which Graham Bryce, Group MD for Bauer's Place station in the North of England and Scotland said:
"The life-blood of our business is the talent, so without the talent we don't have an audience and without the talent we wouldn't have a business at all. So it's really important that we bring new talent through the business, particularly across our business of Bauer Place where we have really strong Breakfast Shows, really strong mid-morning shows, really strong drive-time shows and the usual places for that talent aren't coming through and we're not getting the talent necessarily through Student Radio or from smaller commercial radio stations so we really have to build that talent ourselves. That was why the Bauer Academy was set up."
This tweet from Jonty Usborne of University Radio Bath and the Student Radio Association committee, provoked some reaction: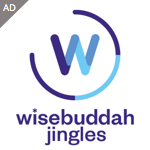 There's not enough talent coming out of student radio, says @bauermedia. Any @SRA members at #radfest2014 today to prove the exception?

— Jonty Usborne (@JontyUsborne) October 14, 2014

Bauer's commercial rival Global Radio even took advantage of the situation by tweeting their own response:
We're proud to support the @SRA and it's amazing that 67% of Best Male and Female award winners from the past 3 years have worked at Global.

— Global (@thisisglobal) October 14, 2014

A spokeswoman for Bauer told RadioToday: "There are many routes into the radio industry including Student Radio, Community or Hospital Radio and others. The Bauer Academy provides yet another avenue to those not necessarily at university to help nurture and develop the radio talent of tomorrow. It's really important to Bauer that we offer chances to people from diverse backgrounds, with opportunities that fit around their lives."
Watch the full video shown at the Radio Festival including Graham Bryce's comments:


Don't forget, we can send you radio news via email direct to your inbox with a number of options. Just use the form below to register.