Debrett names top radio people in annual list

Radio broadcasters and managers including Radio 1's Ben Cooper, Radio 2's Chris Evans, Global's Ashley Tabor, and Ofcom's Sharon White are just a few names on the 500 Most Influential People in Britain.
The new list, published by Debrett, claims to be the 'definitive list of the 500 most influential and inspiring people in Britain today'.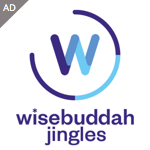 The annual list, which covers the whole spectrum of society, including Politics, Advertising and Sport, has established itself as the barometer for outstanding achievement in modern Britain. This year, personalities such as Tony Blair and Richard Branson are joined by new faces, including Internet sensation Zoe Suggs and Oscar hopeful Eddie Redmayne.
The full list of broadcasting-related people included are (in no particular order):
Ben Cooper (Controller, BBC Radio 1 & 1Xtra)
Chris Evans (BBC Radio 2)
Ashley Tabor (Founder & Executive President of Global)
Graham Norton (BBC Radio 2 and TV presenter)
Sharon White (Ofcom Chief)
David Abraham (Channel 4)
Richard Allen-Turner and Jon Thoday (Avalon Entertainment)
Sir David Attenborough
Danny Cohen (Director of BBC Television)
Adam Crozier (Chief Executive of ITV)
Jeremy Darroch (Chief Executive of Sky)
Peter Fincham (Director of Television for the ITV network)
Jay Hunt (Chief Creative Officer of Channel 4)
Stephen Lambert (Producer)
Mel Leach (Chief Executive of the Twofour Group)
Ben McOwen Wilson (Director, YouTube EMEA)
Ant McPartlin and Declan Donnelly (Presenters)
Charlotte Moore (Controller of BBC One)
Stuart Murphy (Director, Entertainment Channels at Sky)
Sophie Turner Laing (Ex Managing Director of content for BSkyB)
For almost 250 years Debrett's has recognised people of influence and achievement in British society. In 1769, Debrett's produced the Peerage, and from 1982, they recognised the achievements of over 22,000 people from every spectrum of society, in the People of Today. The annual Debrett's 500 extends their recognition of the most influential, inspiring and achieving individuals across Britain.
The Debrett's 500 covers 24 sectors, including Architecture, Education, Sport, Food and Journalism. There are 311 new names in this year's list. New entries include actors Idris Elba and Peter Capaldi, Lewis Hamilton and Claire Balding from the world of sport, musicians Ed Sheeran and Sam Smith, and digital sensations Zoe Suggs and Jamal Edwards. The youngest personality on the list is activist Malala Yousafzai, aged 17, and the oldest, broadcaster David Attenborough, is aged 88. There are 147 females on the list.
Joanne Milner, Chief Executive at Debrett's, said: "We are delighted to announce this year's Debrett's 500. It's a fascinating mix of people, and not entirely who you might expect. Every individual, though, demonstrates outstanding qualities of influence, achievement and inspiration. I think now is the perfect time to consider how we can inspire the next generation of influencers, so that we can ensure that everyone, regardless of their background, has an equal opportunity to succeed. The Debrett's Foundation is our way of addressing this issue."