Extra stations welcomed on Radioplayer

Radioplayer is running a trial to allow non-Ofcom regulated radio station on its platform – but only for current customers.
Any company with a service already on Radioplayer can add another service for a fee, providing it meets the same editorial standards as Ofcom licensed stations.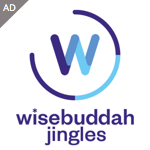 This trial initiative will be on offer to radio groups which have already been in Radioplayer for a least a year. Companies with anything from one to ten stations in Radioplayer will be entitled to add one 'extra' service. A further 'extra' station can be added for every ten additional existing stations.
Michael Hill, Managing Director of Radioplayer said: "With around 15 DAB slots available next year for new national commercial stations and lots of opportunities remaining on local DAB, we thought we'd give the industry a chance to experiment on a platform with more than six million listeners. We're hoping to see some great online-only pop-up stations from experienced and trusted broadcasters."
Radioplayer has also developed a 'hosted player' service, aimed at making it easy for small student and community radio stations to join. Previously, every station had to 'host' the pop-up Radioplayer on their own site.