Radio 1's chart show could move from Sundays

New music will be released every Friday from this summer, meaning a possible change for BBC Radio 1's Official Chart Show Sunday slot.
The music industry has decided to change the international release date for new music to Fridays at 00:01, following consultation with indie and major labels, artist representative organisations and music retailers.
At the moment in the UK, singles are currently issued on Sundays, with albums released on Mondays.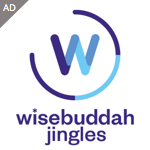 The official charts company says: "Following the announcement that the record industry is moving to a synchronised global release day of Friday, we will also be looking to move the UK chart announcement day. Exact details are to be decided but Radio 1 will continue to be the home of the Official Chart."
The move means that artists will be able to instantly release their music on the same day worldwide, instead of releases being staggered through the week, on different days in different countries.
For instance, next month's Madonna album Rebel Heart will be released on Monday in the UK, Tuesday in the US, on Friday in Germany and Australia – but, were it released after the summer change, it would be released on Friday in every country around the world.
The official chart has run every week since 1 October 1967, with the exception of 31 August 1997, when it was replaced on BBC Radio 1 by news coverage of the death of the Princess Of Wales, Lady Diana.
Previous presenters include Alan Freeman, Simon Bates, Tony Blackburn, Bruno Brooks, Mark Goodier, Wes Butters, Reggie Yates and current host Clara Amfo.