Mark Damazer appointed as a BBC Trustee
Former Controller of BBC Radio 4 and 4 Extra Mark Damazer has been made a Trustee of the BBC.
Mark has been appointed along with Sir Roger Carr, who will be Vice-Chairman of the BBC Trust, and Mark Florman who will be the Trustee for England. He was awarded a CBE in the New Year honours list at the end of 2010, after leaving his position at Radio 4 to join St Peter's College at Oxford University.
Mark first joined the BBC in 1981 as a current affairs producer for the World Service.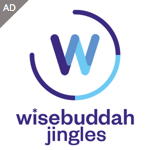 These appointments are made by Her Majesty The Queen by Order in Council, on advice from Ministers at the Department for Culture, Media and Sport through the Prime Minister.
Mark began his career as a trainee at ITN, before joining the BBC World Service in 1981. He worked at TV-AM returning to the BBC, where he held various posts in BBC News including Head of Current Affairs, Head of Political Programmes and Deputy Director of BBC News. He is a Trustee of Victoria and Albert Museum. He was previously Vice-Chair of the International Press Institute.
Rona Fairhead, Chairman of the Trust said: "These are three really strong appointments to the Trust and, with their top level experience built up across a range of backgrounds, they will be invaluable in helping ensure the licence fee payers' perspective is brought to bear as we enter Charter Review. I look forward to working with them."
The appointments follow the departure of Alison Hastings and David Liddiment in October 2014 at the end of their terms of appointment, and the forthcoming end of Vice-Chairman Diane Coyle's term of appointment in April 2015.
Don't forget, we can send you radio news via email direct to your inbox every weekday at 11am. Just use the form below to register.