AIB 2015 awards open for radio entries

Entries have opened for this year's AIBs, the awards run by the Association for International Broadcasting.
There are five categories where radio entries are eligible – Journalism; Current affairs documentary; Investigative documentary; Creative feature and International radio personality.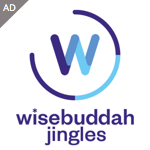 The awards, in their 11th year, are open to broadcasters and content producers from anywhere in the world. The closing date for entries is 22nd July 2015. The gala awards ceremony will take place on 4th November in London.
Entries can be in any language and can cover topics such as live journalism, science, children's, current affairs, investigative reporting, sport or finance.
Judges from the UK this year include Classic FM's Managing Editor, Sam Jackson and Simon Kendall from the BBC World Service.
Last year's winners included BBC World Service presenter Shaimaa Khalil who was named International Radio Personality, and BBC Radio 5 live which won the Live Journalism award for a programme called The Reality Of Life With Dementia.
Simon Spanswick, CEO of the Association for International Broadcasting, said: "The work that we have seen entered during the first decade of the AIBs has been exceptional. There's been a diversity of reporting and storytelling that has proved the continuing strength and quality of journalism in countries around the world. We have been privileged to see remarkable stories brought to audiences on every continent by the most outstanding programme makers of our age. We expect to see even more great examples of work from every continent as we enter the second decade of these important awards."
Find full details of the awards and how to enter on the AIBs website.