Forever FM hasn't quite managed to live up to its name – it has closed down within a few days of opening.
Owner Steve Penk announced today that he's dropped the project and pulled the station after an objection was raised against him using the station name "Forever FM".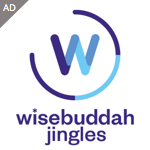 A quick IP search shows no registered trademarks over the name Forever FM, but the name was used by Penk after it appeared on the BBC One television series Car Share by Peter Kay and could be seen as Passing Off. It's not known who made the objection and Steve Penk is not offering any further explanation.
Peter Kay's other imaginary radio station, Chorley FM from Phoenix Nights, continues to broadcast in Lancashire.
Steve Penk tweeted: "Sadly there's been an objection to me using the name Forever FM so I've dropped the project & pulled the station. No further comment on this".
Steve's other station, Radio Dead, will be taking the DAB spot previously occupied by Forever FM in Manchester.