Steve Penk crowdfunds new £30k DAB station

After being told he couldn't use the name Forever FM, Steve Penk is promising the same kind of sound from Eternity Radio – and has launched a crowdfunding appeal to raise £30,000 to pay for it.
Last month, the former Key 103 and Capital presenter launched 'Forever FM' as a tribute to the BBC comedy Car Share, but swiftly closed it down after an objection from Peter Kay.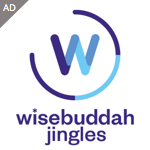 Penk now tells RadioToday that he's been 'bombarded with requests' from listeners asking him to rename and relaunch the station.
"The reaction from listeners has been truly astounding," he says. "It would appear the demand for a radio station playing the sort of music featured in BBC1's Car Share is something the British public would like, so I'm determined to make it a reality. I've been banned from using the name Forever FM, so I'll call it something else instead."
He also called the decision to stop him from using the name 'silly', saying his version of Forever FM was a 'warm and affectionate tribute to the show and the people in it'.
"There will be no mention of Forever FM by me ever again, or should that be Forever again," he added.
"The reality is, a radio station name actually doesn't matter, it's the person programming it, the format, the music played and the overall sound of a radio station that's the most important thing, so unless Peter Kay personally owns the PRS rights of all the songs featured in Car Share, I'll create my own radio station thank you."
Steve says he wants to let listeners decide whether his new station should go ahead, so he's launched a crowdfunding page seeking £30,000 to pay for Eternity Radio to be created, and made available via the DAB minimux in Manchester and online.
"Eternity Radio will have no ads and no bad or negative news will be broadcast," he tells us. "In fact it will have no news at all, news will be banned. There's enough bad and worrying news in the world right now, I want Eternity Radio to be fun, uplifting and total escapism for that daily commute.
"If the crowdfunding works I will make this radio station happen. If we hit the target the station will go live."