A new radio station hosted by Emperor Rosko is broadcasting on DAB in a number of locations around the UK this week.
Last Pirate FM has been set up to promote Remember A Charity In Your Will Week which runs its 2017 Awareness Week campaign this week.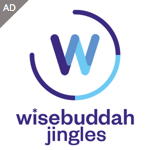 Created by Atomic London and produced by Wisebuddah, the station launched from a ship in the River Thames and is touring the UK till Friday.
Rosko will be stopping at key historical music locations around the UK including Liverpool, Bournemouth, Norwich, and Edinburgh. Wisebuddah has set up five local DAB stations to host Last Pirate FM, which will also be available live online. The team has produced a five-day schedule filled with original content, including jingles, games and guest DJ slots throughout the UK tour. The individual radio shows will be available on Mixcloud for future listening.
Emperor Rosko comments: "I am delighted to be back in the UK to launch Last Pirate FM. I loved my time here in the 1960s and 1970s, so the chance to come back to do on a radio roadshow that celebrates the best of that era was too good an opportunity to turn down. I look forward to visiting some of my old UK haunts and encouraging people to have their say on the world they want to pass on."
Here's Rosko doing a live show in Bournemouth today on Last Pirate FM! pic.twitter.com/KavRwRlsr4

— RadioToday UK (@RadioToday) September 12, 2017
Guest DJs from the 1960s including Twiggy, Tony Prince, Wilko Johnson and Mike McCartney will also feature on Last Pirate FM, sharing their memories and favourite tracks that they would like to pass on to the next generation.

The campaign and radio station will be supported by OOH posters, online, and social media content.

Clare Chadburn, Head of Development at Wisebuddah said: "The scale and vision behind this campaign is truly remarkable and we relished the opportunity to bring Last Pirate FM to life. No other charity in the UK has been able to dominate the airwaves in this way and we hope Last Pirate FM helps the audience embrace the legacy of Remember a Charity, pirate radio and the swinging sixties."

Rob Cope, Director at Remember A Charity said: "This campaign marks a milestone for Remember A Charity. Creating a radio station will allow us to directly engage with our audience in a way like we have never done before. We are incredibly proud of Atomic London and their partner Wisebuddah, who once again have built an engaging and marvelous campaign that all our member charities can get involved in, and benefit from."

Guy Bradbury, Creative Partner at Atomic said: "We created this campaign to make noise for Remember A Charity, and get it talked about. But rather than getting a mention on radio, we decided to take it a step further by creating a Pirate Radio show instead. Something our audience can truly identify with. And this is why we turned to the radio expertise of Wisebuddah to help us realise our vision for the airwaves."

Here are the locations:

Monday 11 September – Old Spitalfields Market, London

Tuesday 12 September – The Square, Bournemouth

Wednesday 13 September – The Forum, Norwich

Thursday 14 September – Church Street, Liverpool

Friday 15 September – Castle Street, Edinburgh

Don't forget, we can send you radio news via email direct to your inbox every weekday at 11am. Just use the form below to register.



Posted on Tuesday, September 12th, 2017 at 12:30 pm by UK - Reporter