Ofcom to consult on Radio 1 & Radio 2 music

Ofcom has published a short consultation proposing to update the definition used to assess how much 'new music' is played on BBC Radio 1 and 2.
In the BBC Operating Licence, published in October 2017, Ofcom placed a requirement on the BBC to ensure that a significant proportion of BBC Radio 1 and 2's airtime was dedicated to 'new music'.
Today's consultation proposes to amend the definition of 'new music' to better reflect how music is distributed today.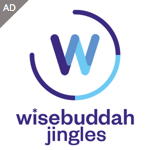 Ofcom says: "In recent years, however, physical sales have increasingly given way to downloads and streaming services, and we consider it appropriate to amend the definition of New Music to take account of these changes.

"This licence variation consultation seeks views on our proposals to update the definition of New Music used to assess Radio 1 and Radio 2's compliance with their respective requirements and to adjust the associated new music obligation for Radio 1."

Views on the proposals are invited by 20 February 2018.

Don't forget, we can send you radio news via email direct to your inbox every weekday at 11am. Just use the form below to register.



Posted on Tuesday, January 23rd, 2018 at 1:53 pm by UK - Reporter