Siobhan Kenny, CEO of Radiocentre, is leading an Advertising Association strategy to drive the uptake of advertising services by SMEs in the regions and nations of the UK.
The Driving Growth initiative was unveiled by Kenny at the AA's annual LEAD Conference in London.
Kenny, who is on the board of the AA and leading the new strategy, said the drive to attract new advertisers from Small and medium-sized enterprises followed recent analysis by advertising's think tank Credos, which shows SMEs only account for around 18% of total advertising spend, despite contributing nearly 40% of UK turnover. She said this was a "wasted opportunity".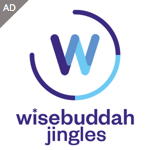 The initiative aims to encourage more advertising among SMEs with a targeted plan to launch new industry knowledge hubs in the nations and regions, offering advice and information about advertising to SMEs. We will be running two pilots in Scotland and West Midlands later this year and will be talking to local authorities, LEPs and other bodies about how they can help.

The launch of the new strategy was accompanied by the launch of a new film featuring advertising and media talent from across the UK's nations and regions. The film, part of the Advertising Association's A Great Advert for Britain campaign, shows how cities across the UK are developing their own specialist identities. Joining Siobhan Kenny on stage at LEAD, Mayor of the West Midlands Andy Street said that those identities were equally important to small business and that the key to marketing success for SMEs was about finding their distinct story.

According to BIS Business Population Estimates (2017), there are 5.7m SMEs in the UK, 81% of which are based outside of London. They form the majority of businesses in the regions and nations and 99% of all businesses in the UK. They also represent 60% of private sector employment (15.7m people) and 47% of all private sector turnover, with a combined annual turnover of £1.8 trillion.

Siobhan Kenny said: "You don't have to tell radio people that there is a world outside London. The va va voom from across the whole UK has led to record radio audiences and ad revs for the last two years. It's why I was so keen to lead the brilliant work by the Advertising Association on promoting regional growth in a post Brexit world. According to advertising's think-tank, Credos, 56% of all small businesses don't use marketing or advertising and that has to be a huge wasted opportunity for UK plc. If we can unleash the wave of creativity which remains untapped, we can not only boost growth and productivity but, just as importantly, build bridges to help Britain coalesce into one space. That is a great target."

Stephen Woodford, Chief Executive, Advertising Association, said: "As 2018 progresses, the AA's strategy is to help mitigate the head-winds of Brexit by encouraging SME growth through advertising across the nations and regions of the UK. We will also continue to make the case for the best deal possible from Brexit negotiations for our industry to ensure it remains a world leader and global hub for advertising."

Don't forget, we can send you radio news via email direct to your inbox every weekday at 11am. Just use the form below to register.



Posted on Tuesday, January 30th, 2018 at 3:22 pm by UK - Reporter