Three BBC radio presenters to get pay cuts

Three radio presenters have agreed to have reductions to their salary reduced at the BBC after Carrie Gracie's protest at unequal pay.
5 live's Nicky Campbell told listeners to 5 live this morning that he is taking a pay cut, after breaking the news that Radio 2's Jeremy Vine and Radio 4's John Humphrys have agreed to reductions, either formally or in principle. Huw Edwards and Jon Sopel are also thought to be "on a list".
The BBC told, er, the BBC: "We've already set out a range of action we're taking on fair pay, and we'll have more to say on the issue next week."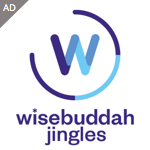 Jeremy Vine earned between £700,000 and £749,999 in 2016/17, John Humphrys earned between £600,000 and £649,999 in 2016/17 and Nicky Campbell earned between £400,000-£449,999.
Recently, BBC DG Lord Hall pledged to close the pay gap by 2020, saying the corporation should be "an exemplar of what can be achieved when it comes to pay, fairness, gender and representation".