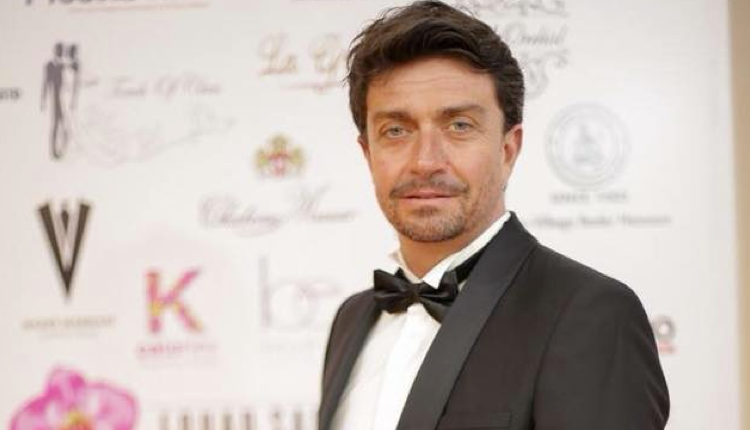 British radio presenter Gavin Ford found dead

Gavin Ford, a British radio presenter who has been at Radio One in Lebanon for the last 20 years, has died.
Reports say the breakfast show host was murdered in his apartment and his car was stolen.
His body was found on Tuesday morning at his address in the town of Beit Mery, just outside Beirut.
The station posted the sad news on its Facebook page today, saying: "We are heartbroken to announce the passing of our dear Gavin Ford, a member of our team for many joyful years. We extend our deepest sympathies to his family, friends and colleagues all over the world."
"Rest In Peace Gavin."
His colleagues raised the alarm after Gavin didn't show up for his breakfast show on Monday morning.
In #Lebanon, Popular Radio One host Gavin Ford found dead in his apartment, 'his body covered in blood.' https://t.co/j1nvhlm5Tj via @AnnaharEn

— Alphonso Van Marsh (@AlphonsoVM) November 27, 2018
Outpouring of shock on social media at news of #GavinFord's death. The British citizen was a longtime resident of #Lebanon and fixture of morning radio. Circumstances of his death are still unclear. https://t.co/0AONM8IpLg

— The Daily Star Lebanon (@DailyStarLeb) November 27, 2018
I cant remember for how long I've been listening to Gavin Ford in the morning while driving to work.. I've also met him several times through common friends .. So Sad to hear about his death .. RIP Gavin. pic.twitter.com/8lXBoeTf3U

— Larissa Aoun (@LarissaAounSky) November 27, 2018
Nearly a month ago #GavinFord was recording his voice over a @ghi_aub animation video. We were honored to work with such a talent! Our deepest sympathis to his family, friends and colleagues! May his soul rest in peace! pic.twitter.com/6dcmUSrUxv

— AUB Global Health (@ghi_aub) November 27, 2018


Don't forget, we can send you radio news via email direct to your inbox with a number of options. Just use the form below to register.