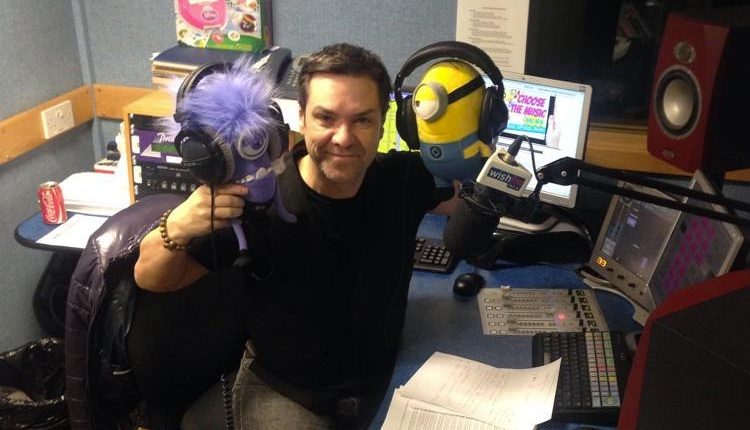 Former Radio City, Signal and Wish FM breakfast presenter Neal Atkinson has died after a long illness at the age of 50.
Tributes have been paid to Neal on social media, by his friends and colleagues who have worked with him during his three decades of working in radio.
Neal has worked on a number of radio stations in the North West, including Juice, Century, Galaxy and 5 Live. He was most recently hosting Drive on DAB station Zest Liverpool.
He took over Wish FM Breakfast in 2012, but was well remembered for his work at Signal and Radio City in the late 80s and 90s. His Radio City friend Rick Houghton, paid this tribute: "Our friend. My broadcasting brother. The times we had, the laughs and the adventures.
"I hope you know how loved you were. God Rest my mate. Neal Atkinson you will be terribly missed by so many. Massive talent on air and one of the nicest colleagues I ever worked with. Goodnight."
Rick also paid tribute to Neal on Radio City 2 today:
Our friend. My broadcasting brother. Hope you know how loved you were. God rest my mate. Such a talent and such a lovely kind, helpful bloke. #nealatkinson you will be missed by so many. pic.twitter.com/BCEs6O7zMP

— Rick Houghton (@Hortini) November 8, 2018
Terry Underhill, who worked with Neal when he joined Signal, and now Group PD at Wireless, also pays tribute: "Heartbroken that Neal Atkinson has passed away. This picture (below) accompanied his cassette tape when he was just 18, applying for a job at Signal – of course, he was successful and went on to become an incredibly talented, witty, creative and original radio presenter.
"He was truly one of the nicest people in the world. Rest In Peace my dear friend, you'll be missed by us all – a true star who tonight will be playing the tunes and cracking great gags on Radio Heaven xx"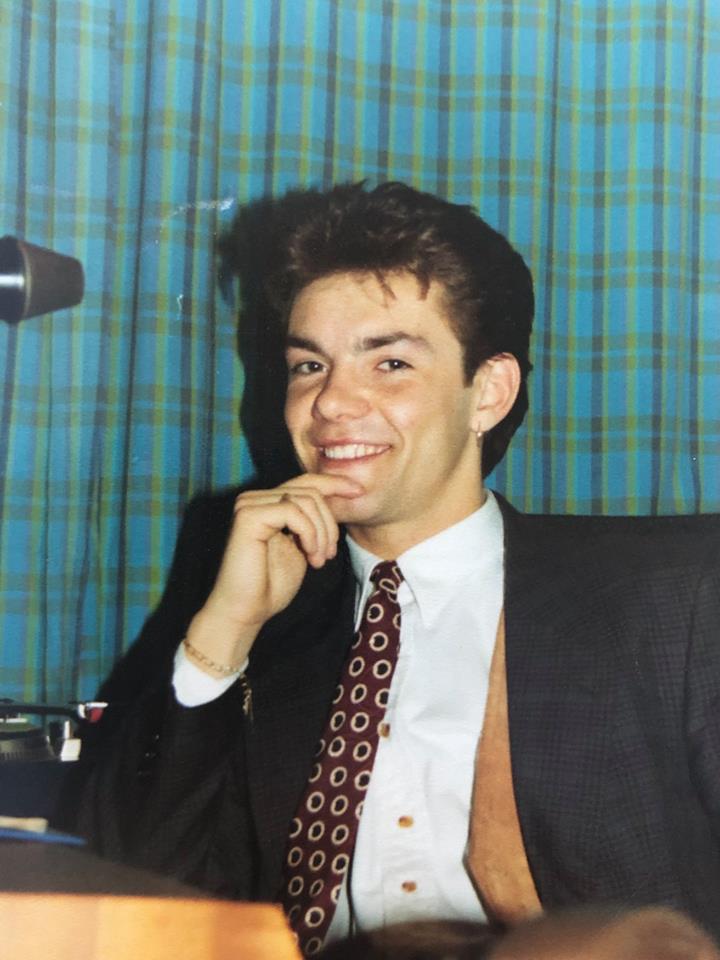 Former Signal PC John Evington adds: "Such terrible news. Neal was a great broadcaster with a wicked – but totally infectious – sense of humour. Above all else, though, he was just a top bloke. A massive loss. Thoughts with his family and close friends at this saddest of times."
By no means the best photo of either us but it's one of my favourites from the time I spent producing Neal Atkinson on @WishFmOfficial. This morning we said goodbye to Neal, way too soon. Sleep well lid. #ripneal pic.twitter.com/8H41ydTc7M

— Simon Green (@fatmancunian) November 8, 2018
Absolutely shocked and heartbroken to hear of the death of my former colleague Neal Atkinson. Not only a superb broadcaster but also a bloody lovely bloke who has left us far, far too soon.

— (((ChristinaWallis))) (@xtinewallis) November 8, 2018
I am really gutted to hear that my old flat mate and good buddy Neal Atkinson has passed away. Very talented man taken from us far too early.
RIP Neal

— Ian Jons (@Essentialrhythm) November 8, 2018
Very sad to hear that Neal Atkinson has passed away. He was a really nice guy and always very good to me during my early days at Radio City. RIP mate.

I mean this sincerely, please don't confuse this with the other Neil Atkinson (@Knox_Harrington) who is alive and well.

— Dave Downie (@daviddownie17) November 8, 2018
News just reaching me that one of the first voices that got me hooked into radio.

Very Shocked that Neal Atkinson has gone ?
R I P Neal

— darren antrobus (@darrenradio) November 8, 2018
Here are some tweets from him during his time at Wish FM Breakfast:
A group shot of myself, News Chris and Producer @ChrisKirk16 AKA my breakfast minions… pic.twitter.com/uMOpU79lhd

— Neal Atkinson (@AtkoAtBreakfast) November 25, 2014
Here's what we did on this mornings show, plus a bit about what we're up to tomorrow from 6am. http://t.co/Syi986M7t0

— Neal Atkinson (@AtkoAtBreakfast) November 20, 2014
Posted on Thursday, November 8th, 2018 at 8:58 pm by Roy Martin