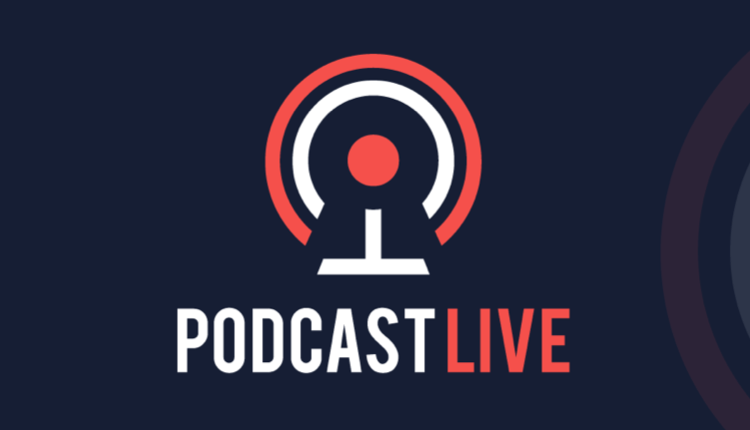 Radio directors launch new Podcast Live company

A new live event venture with the aim of bringing podcasters and their listeners together has launched today.
Podcast Live will hold events across the country with existing podcasts being recorded in front of a live audience.
The first event on April 7th at The Light in Friends House London is on the theme of Politics and will feature up to 10 separate shows. They include The Times Red Box – with journalist and commentator Matt Chorley, Delingpod – with James Delingpole talking to Brendan O'Neill, How I Found my Voice – the new podcast from Intelligence Squared, Remainiacs – the no bullsh*t Brexit podcast and For The Many featuring broadcaster Iain Dale and former Home Secretary Jacqui Smith.
Other themed events in the future will include sport, lifestyle and wellness and tickets are available for individual shows or for the whole day.
Podcast Live is led by Chairman Phil Riley, founder of Heart FM and former boss of LBC, and its Creative Director is Matt Deegan, co-creator of the British Podcast Awards and the Next Radio conference.
The rest of the Podcast Live team includes Michael Connole, Finance Director, the former FD of both Chrysalis Group and Global Radio, and John Myers, the final founder, the former CEO of Guardian Media Group's radio division.
Phil Riley told PodcastsToday.co.uk: "Podcast Live is an exciting new concept, allowing creators to feed off a live audience as well as giving fans a chance to meet their favourite hosts in the flesh. Demand for amazing podcast content is soaring and I'm thrilled that Podcast Live is going to help push the medium further."
Matt Deegan added: "We know the most successful podcasters want to do more for their audiences. Podcast Live will be an easy way for them to put on live shows up and down the country. As well as meeting their own fans, it will expose them to new audiences and provide creatives with an additional revenue stream."
Andrew Harrison, Producer of Remainiacs said: "We're massively excited to bring Remainiacs to Podcast Live where we can share our brand of finely-honed treacherous remoaning with new listeners. Live shows are a huge part of the podcast explosion and there will be no better place to be than at The Light on April 7th."
Matt McAllester from Intelligence Squared said "The Intelligence Squared podcast began as a live podcast so this is a natural fit for us; we're really excited about being part of Podcast Live and showcasing our new show, 'How I Found my Voice' with Samira Ahmed, as part of the program."
Article created on Wednesday, February 20th, 2019 at 11:02 am by Roy Martin