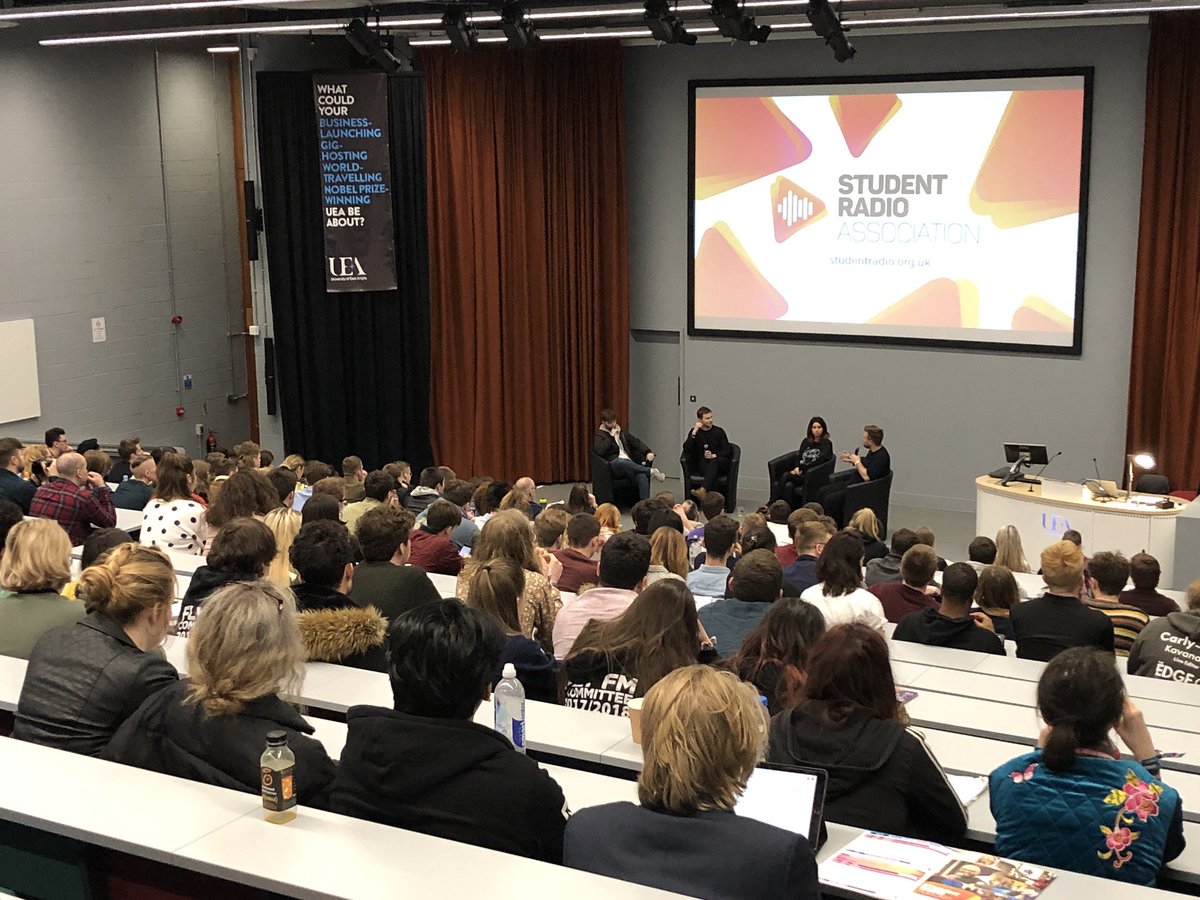 SRA
A number of radio presenters, producers and management are in sharing their experience and knowledge with students in Swansea this week.
The annual Student Radio Conference is taking place over three days, Tuesday, Wednesday and Thursday, and has a line-up to rival most other industry events.

Radio presenters giving up their time include Greg James, Adele Roberts, Aled Hayden Jones, Stephanie Hirst, Matt Edmondson, Mollie King, Tim Cocker, Will Manning, Vicki Blight, Trevor Nelson, Tom Swarbrick, Alex Mansuroglu and Sam Darlaston.
Others taking part include, but not limited to:
Global technology manager Roger Hall
Radio X breakfast show producer James Robinson
Global Wales regional news editor Steve Francis
Absolute Radio's Paul Sylvester, Nick Harris and Ben Burrell
BBC Radio 1 newsreaders Roisin Hastie and Steffan Powell
BBC Sport Wales football correspondent Rob Phillips
BBC broadcast journalist Stephen Clarke
BBC journalist Stephen Clarke
BBC multistory curator Becca Bryers
BBC Radio 1 presenter and reporter Steffan Powell
Communicorp head of news and programming Neil Sloan
Communicorp group creative director John-Paul Hughes
Celador producers James Stodd & Paul Jones
Podcaster Chris Huskins
Audio Always producer Chelsea Dickenson
Magic producer Tom Seldon
Emma Jones & James Walker discussing freelancing
Foundation.fm's Frankie Wells & Lauren Arch
Reprezent DJ Mo Ayoub
Bauer producer Gordon Lundy
? Welcome to #SRACon pic.twitter.com/pyWdWCloWj

— Student Radio Assoc. (@SRA) April 16, 2019
Keynotes are taking place from Stephanie Hirst, Greg James, Matt Edmondson, Mollie King & Aled Haydn Jones, Will Manning, Virgin Radio's Mike Cass, and BBC Radio 2's Trevor Nelson & Helen Thomas.
#SRAcon kicked off on Tuesday morning with a workshop on the Audio Content Fund from its new Managing Director for former Radio 1 producer Sam Bailey. The welcome talk was hosted by BBC Radio Leeds host and former Capital FM Yorkshire presenter Stephanie Hirst, sharing her journey in the radio industry.
The event is also home to Demo Factor – where a panel of experts listen to demos and find a winner in front of a live audience.
No long now #SRACon @SRA The judges are on their way so you know – you have until 2pm today to upload that demo at https://t.co/LgDu0sJUW7 Do it and we'll see you later this evening Swansea with all the BIG GOLD LETTERS

— Demo Factor (@DemoFactor) April 16, 2019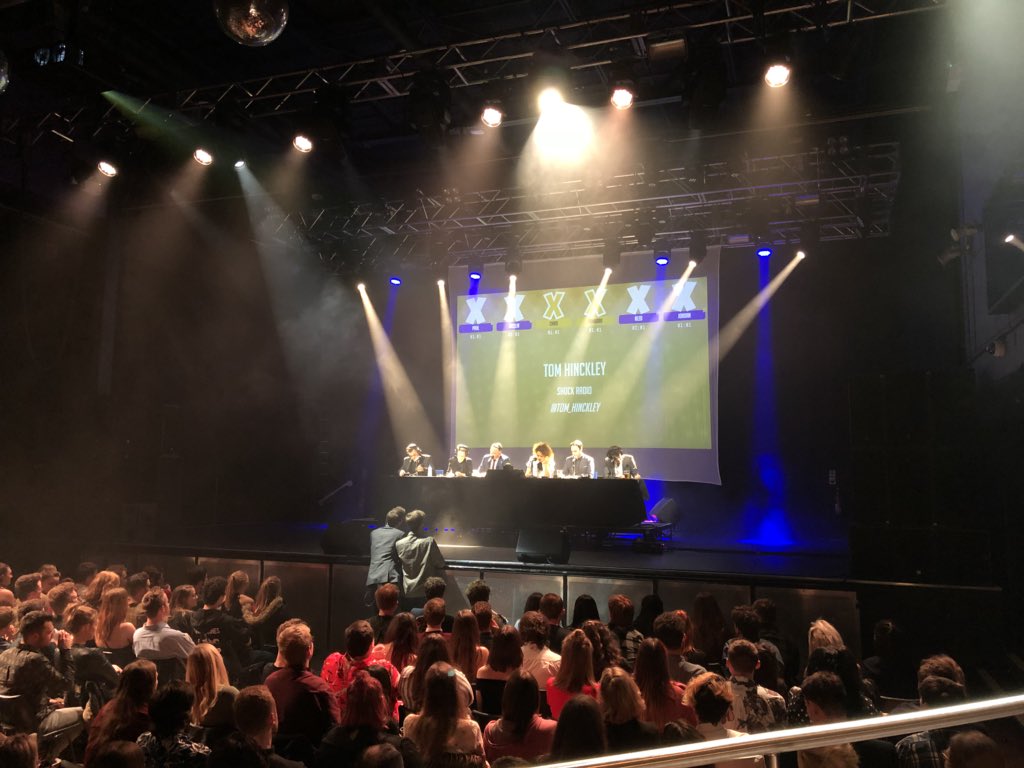 Follow #SRAcon on Twitter to keep up to date with tweets.

Posted on Tuesday, April 16th, 2019 at 3:19 pm by Roy Martin