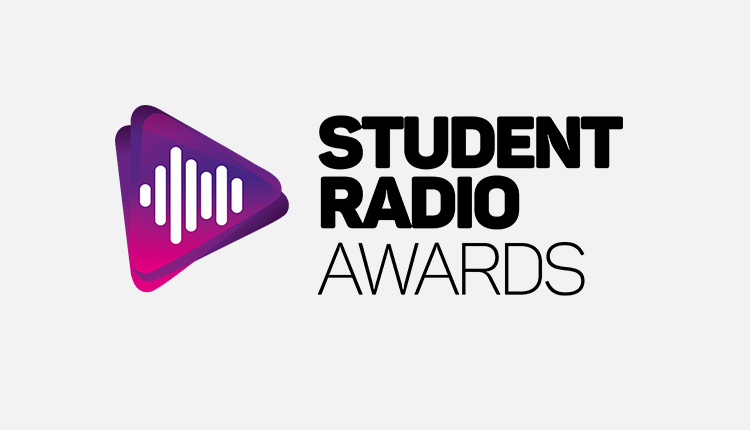 Student Radio Awards 2018 – the nominations

Hundreds of judges have filtered through hundreds of submissions to reveal this year's shortlist for the Student Radio Awards.
And the nominees are..
Best Live Event or Outside Broadcast
Winging it for Josh – Fly FM
24 Hour Library Takeover – Smoke Radio
Forge Presents…A Conversation About Mental Health – Forge Radio
3 Campus Challenge – Xpression
Notts Varsity 2018 – Fly FM
RaW's Brain Tumour Charity Appeal 2018 – RaW 1251am
The Best Student Radio Chart Show
Fly FM
DemonFM
Sound Radio
The Cat Radio
Smoke Radio
Livewire
Best Technical Achievement
URspy – URY
Faraday Integrated Playout System – Smoke Radio
Insanity Radio Goes Visual: Project Falcon – Insanity Radio
Surge Radio's Alexa Skill & Facebook Chatbot – Surge
Smoke Media App – Smoke Radio
LSR's Best Technical Achievement Entry – Leeds Student Radio
Best Interview
Racist Incident Interview (Henry Riley) – RaW 1251am
Nick Sutton-Smith interviews Big Narstie – URN
Ryan Arnold interviews Frank Turner – URB
Emma Casson interviews Maxine McGill from The Alice Ruggles Trust – Spark
Liam Jarvis Milburn speaks to Rae Morris – Spark
Harry Robertson interviews Kay Cannon – URN
Best Speech Programming
Alice's Story – Spark
URN Culture – URN
Acquired Night In with Jonathon Mellor – RaW 1251am
Whistleblowers – URN
Philipp Carl Kostelecky – Insanity Radio
Honour – Spilt Coffee Productions – Nerve Radio
Best Journalistic Programming
The Pulse – URN
Jen Thomas – When the Music Stops – Fly FM
The Beautiful, Sexist Game – Smoke Radio
Emma Casson Investigates Stalking – Spark
Mental Health at University – Smoke Radio
The Story of a Terror Witness – Smoke Radio
Best Sport Programming
Referee Abuse Special – URN
URN Sport Investigation Special: Varsity 2018 – URN
18 Hours a Week – The Journey to Victory – Insanity Radio
A Year In Women's Cricket Documentary – RaW 1251am
The Thursday Sports Show – URN
the ROAR Show – Forge Radio
Best Specialist Music Programming
Makina: The Grime of the North East – Spark
The Essential Guide to New Music with Alex Mason – Fly FM
Play It By Ear – Fly FM
Gyal From Brum on Smoke Radio – Smoke Radio
Hipnottise – URN
So Cosy Radio – Nerve Radio
Best Entertainment Programme
Thursday Breakfast with Gabriel and Joe – Smoke Radio
URY:PM – Roku Radio – URY
Wake Up With Will – Livewire
Campaign Relief – URN
Drivetime with Ryan & Beth – Spark
The Specials – URN
Best Multiplatform Initiative
URspy – URY
URY Music – URY
The Gods of RAG – DemonFM
The Lightning Draft – URN
International Women's Day on Xpress – Xpress Radio
Pretend – Leeds Student Radio
Best Podcast
Jack Theroux – URN
The Colour Pink Podcast – DemonFM
Poetical – Stuart Russell, University of Sunderland
The Mind Guide – The Cat Radio
But You Don't Look Sick – URN
Elephant in the Room – Fly FM
Best Station Branding
Smoke Radio
RaW 1251am
Leeds Student Radio
URY
URN
Best Newcomer
Mitch Thorngate – URB
Heidi Hamilton – KCL Radio
Anna Lambert – URN
Sam MacGregor – Xpress Radio
Alex West – URY
Stephen Bailey – Smoke Radio
Best Female
Nikki Osborne – URN
Sofia Loporcaro – Smoke Radio
Jodie Bryant – Fuse FM
Hannah Sackville-Bryant – URY
Ella W – URN
Stephanie Okello – Fly FM
Best Male
Joel Mitchell – URY
Jamie Keene – URN
Adam English – RaW 1251am
Nick Sutton-Smith – URN
Tom Glenwright – Spark
Harry Benjamin – Livewire
Best Student Radio Station
Shock Radio
URN
Insanity Radio
Smoke
Leeds Student Radio
DemonFM
In addition, The Kevin Greening Creativity Award recognises outstanding creativity in student radio. It is given in the memory of Kevin Greening, one of the industry's most creative and innovative individuals. The award can go to a person, a show team, a marketing campaign, a jingle, a link – literally anything that stands out to the judges as different and creative.
This award can be given to ANY entry to the Student Radio Awards – nominated or not – and will be announced at the awards ceremony at the indigo at the O2 on Thursday, November the 8th.