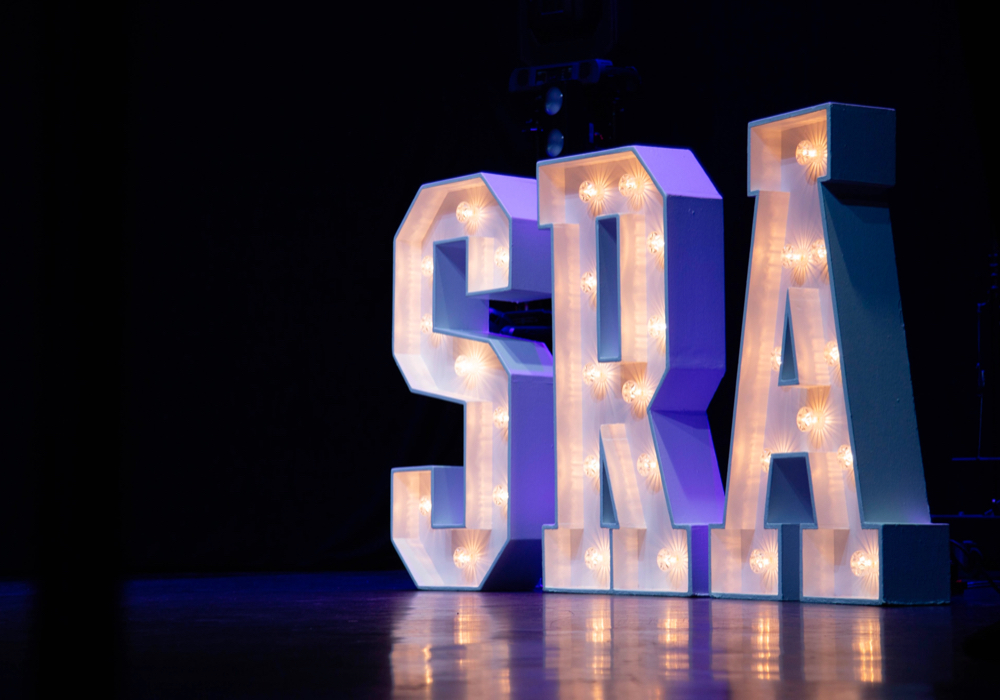 The University of Sunderland's community radio station Spark has won Gold in the Best Station category at this year's Student Radio Awards.
Held annually since 1995, the awards serve both to celebrate the diversity of the content and talent in student radio and audio community, and to help launch the next generation of radio talent into the radio industry.
Judged by nearly 200 industry-appointed judges, hundreds of student entries, spanning over a dozen categories, are whittled down to Bronze, Silver and Gold winners.
The awards are supported by BBC Sounds and Global, and were given out at an event on Wednesday evening in London.
Here's the full list of winners:
Best Chart Show Programming
Gold University Radio York (URY) University Radio York
Silver Radio LaB's SRA Chart Show Radio LaB 97.1FM
Bronze The LSR Christmas Special Chart Leeds Student Radio
Nom Surf Radio Surf Radio
Nom LSR's Twisted Bingo Leeds Student Radio
Nom Queen's Radio – Paddy's Day Special Queen's Radio
Best Entertainment Programming
Gold Fly Live @ 25: 25 Hours for 25 Years with Harry Briggs Fly Live
Silver Take A Seat – Hebe Lawson Queen's Radio
Bronze The Pre Ocean Show URN
Nom Taf or Naff? – Valentine's Day Special Xpress Radio
Nom Monday Breakfast with Tyler Selby Spark
Nom The Friday Fest with Jake Marney – Fly Live Fly Live
Best Event Programming
Gold Nottingham Varsity 2022 URN
Silver Sunderland City Runs Spark Best Event Programming Entry Spark
Bronze Sport X – Welsh Varsity 2022 Xpress Radio
Nom Transmission – Leeds Student Radio Leeds Student Radio
Nom Candidate Interview Night 2022 URY
Nom Carols at the Minster 2022 URY
Best Interview
Gold Ella Wydrzynska interviews Danielle Steers URN
Silver Anne Widdecombe Leeds Student Radio
Bronze Ella Wydrzynska interviews David Hunter URN
Nom Toby Crabb chats with Rickie, Melvin & Charlie Radio LaB 97.1FM
Nom Will Hobbs – 'Heads and Tales with Nasser Hussain' Purple Radio
Nom Tom Atkins talks with Anton Schembri Xpress Radio
Best Journalistic Programming
Gold The Scoop On Sunday Queen's Radio
Silver Xpress Radio: 'Ukraine Special – Through Cardiff's Eyes' Xpress Radio
Bronze Purple Radio – PURPLE INVESTIGATES: SEXUAL ASSAULT AND SPIKING AT DURHAM UNIVERSITY Purple Radio
Nom LSR and Girls Night In Leeds Student Radio
Nom The UK at Eurovision – 25 years since victory Spark
Nom Phoenix Radio Special Broadcast – Boris Johnson Leaves No. 10 Phoenix Radio CUSU
Best Multiplatform Initiative
Gold Girls Night In Leeds – Leeds Student Radio Leeds Student Radio
Silver The Nila Extract University Radio Nottingham
Bronze URN Away Days URN
Nom Izzython: 24 Hour Show for Comic Relief University Radio Nottingham
Nom Chatting Like Champions URN
Nom Purple Radio – Purple Radiothon Purple Radio
Best Newcomer
Gold Grace Daily Spark
Silver Bobbi Bunker Spark
Bronze Kinga Stusik Insanity Radio
Nom Amelia Salmons Fly Live
Nom Izzy Bailey RAW
Nom George Cooper Uni Radio Bath
Best Podcast Programming
Gold Women Behind the Wheel – Kattiea Devereux-Ward Scratch Radio
Silver Freshers Xpress Radio
Bronze No Girls, No Fun University Radio Bath
Nom EcoFrenzy URN
Nom GRL: In Conversation with… Spark
Nom Love and Lust in Leeds LSR
Best Presenter
Gold Chrissy Cameron Spark
Silver Maddi Fearn Leeds Student Radio
Bronze Lewis Smith Spark Sunderland
Nom Tom Foreman University Radio York (URY)
Nom Tyler Selby Spark
Nom Ella Wydrzynska URN
Best Producer
Gold Ella Wydrzynska URN
Silver Olivia Copeland Cam FM (Cambridge and Anglia Ruskin Universities)
Bronze Alex Charles Shock Radio
Nom Giles Cosgrove Xpress Radio
Nom Megan Lane Purple Radio
Nom Grace McDonough Spark
Best Specialist Music Programming
Gold These B*tches Want Nikes Leeds Student Radio
Silver Showtime URN
Bronze New to Spark with Tyler Selby Spark
Nom A Classical Bedtime URY
Nom Undies Leeds Student Radio
Nom Fear of the Dark RAW
Best Speech Programming
Gold Plane Ticket – Radio Play Queen's Radio
Silver GRL Spark
Bronze Purple Radio – The Right Kind of Hatred Purple Radio
Nom Freshers Xpress Radio
Nom Confusion University Radio York
Nom Cinderella: The Student Radio Panto Spark Sunderland
Best Sport Programming
Gold Grecian Glory – Exeter City's Promotion XpressionFM
Silver Women in Sport Show URN
Bronze Roses 2022 URY
Nom The Warwick Sports Show RAW
Nom Cam FM Bumps Coverage 2022 Cam FM
Nom Thursday Rotational Show URN
Best Station Branding
Gold Leeds Student Radio Leeds Student Radio
Silver URN Best Station Branding 2021-22 URN
Bronze Purple Radio Purple Radio
Nom Shock Radio Shock Radio
Nom University Radio York Best Station Branding University Radio York
Nom Fly Live Fly Live
Best Station Sound
Gold FlyLive Best Station Sound Fly Live
Silver Queen's Radio Re-Brand Queen's Radio
Bronze Shock Radio Shock Radio
Nom RAW's Station Sound RAW1251AM
Nom Phoenix Radio Imaging 2021/2022 Phoenix Radio CUSU
Best Technical Achievement
Gold Purple Radio Purple Radio
Silver Plane Ticket – Radio Play Queen's Radio
Bronze URY FM University Radio York
Nom Insanity Radio Xtra Insanity Radio
Nom Shock Xtra – Shock Radio Shock Radio
Nom The Cardiff Half Marathon Live on Xpress Radio Xpress Radio
The Diversity, Equality & Inclusion Award
Gold Purple Radio Purple Radio
Silver The Music Show' on XpressionFM Xpression FM
Bronze It's Okay to Be Ace Spark
Nom Her Voice – Cam FM Cam FM (Cambridge and Anglia Ruskin Universities)
Nom GRL Spark
Nom Girls In Pole Position URN
Best Student Radio Station
Gold Spark Spark
Silver Leeds Student Radio Leeds Student Radio
Bronze Purple Radio Purple Radio
Nom Insanity Radio Insanity Radio
Nom RAW Best Student Radio Station RAW1251AM
Nom University Radio York (URY) University Radio York
Honorary Life Memberships presented to; Naomi Oiku, Jacob Rickard and Ben Burrell
---
Posted on Sunday, November 20th, 2022 at 6:34 pm by RadioToday UK
---