 Mark Goodier returns for Smooth special

Smooth Radio is to air a one hour documentary about the Rolling Stones, presented by the station's former morning show host Mark Goodier.

"Rolling Home: The Summer of the Stones," made by Wise Buddah, will air this Sunday and celebrate the Rolling Stones' return to the UK after their recent tour of North America.
The show will include a selection of their hits and features the whole band talking about everything from Mick Jagger and Keith Richards on the incredible continuing demand to see them live, getting back together for their 50th, and Ronnie Wood on getting married.
Mark Goodier, Founder and Chairman of Wise Buddah and documentary presenter, said, "It's rare to have such great contributions from all members of the Rolling Stones as producer Paul Sexton has gathered here. It's a real treat for all music fans."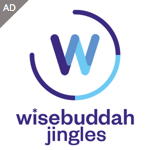 Steve Collins, Programme Director for Smooth Radio said, "I can't wait for our Smooth Radio audience to hear this new and exclusive documentary. The Stones' careers are unparalleled and make for a fascinating story.
"This programme is a real appointment to listen and I'm sure those tuning in will not be disappointed."