LTR ceases broadcasting after power cut

London Turkish Radio is in serious continuous breach of its Ofcom licence for not broadcasting a service since October 2013.
The station stopped broadcasting on October 17th due to power being cut at the station's premises for non-payment of an electricity bill. Two weeks later, after Ofcom found out and asked why the station was off-air.
LTR said it was having financial difficulties so could not pay the bill till clients had paid outstanding invoices.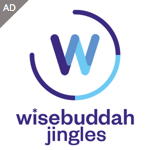 The station explained that it had been "expecting more help and advice from Ofcom regarding certain issues" since becoming responsible for the Licence in 2011, given that it was not experienced in the field of broadcasting.
The Licensee also told Ofcom it "was not aware of the breach in licensing and also cannot do much about it at present until I can transfer the studio. I still believe that LTR can remain on air." The Licensee did not, in making its representations, give any firm indication to Ofcom of when it would be in a position to re-commence broadcasting the licensed service.
The station has since left the power-less premises but not resumed broadcasting. A licence transfer request has been made to Ofcom, which is currently under review.
However, the regulator says it considers this on-going non-provision of the LTR service to be serious. "We have therefore put the Licensee on notice that we will consider this ongoing breach for the imposition of a statutory sanction which could result in, amongst other things, the revocation of the Licence," Ofcom said today.
LTR is/was a local AM commercial radio station licensed to provide a local sound broadcast service for the Turkish and Turkish Cypriot community in North London. The Licence is held by Kirmizi Beyaz Kibris Ltd.