Heart TV has been found in breach for playing 72 seconds more advertising than allowed in one particular hour in October.
Ofcom noted during monitoring that the Global-owned pop music channel exceeded the permitted advertising allowance in a clock hour on 27 October by 72 seconds.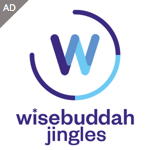 Global explained the error occurred due to the automatic movement of a break to the end of a clock hour, which pushed some commercials intended for the 10:00 clock hour into the 11:00 clock hour. Global said that minutage issues are identified by its scheduling software and are required to be manually checked and corrected, but this overrun was overlooked on this occasion.
Global confirmed it had reviewed its procedures, and reiterated to staff the need to ensure compliance with COSTA, the Code on the Scheduling of Television Advertising.