Panjab Radio re-joins RAJAR for London DAB

Asian radio group Panjab Radio is re-joining RAJAR to measure its audience on DAB in London.
The station, which broadcasts on Sky TV and online, will be back in the official ratings from the second quarter of 2015.
Panjab Radio is also one of five applicants for the re-advertised London-wide 963/972 AM licence, and is part of the line-up on Listen2Digital's bid for a national DAB licence.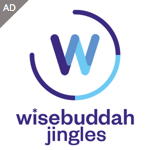 Managing Director Surjit Singh Ghuman MBE said: "It is clear from our own figures that Panjab Radio's audience is on the up. Being a part of RAJAR will add legitimacy to our figures and enable us to work with national clients on a more meaningful basis".
Commenting on the announcement that Panjab is part of the Listen2Digital bid, Surjit added: "Our listeners across the country have been asking us to return to National DAB following our 6-month trial in 2010. We are confident that the Listen2Digital bid will be successful and that very soon we will be broadcasting on DAB across the whole of the United Kingdom".