Juice FM sold to Global to expand Capital

Liverpool's Juice FM has been sold to Global subject to regulatory approval from the Competition and Markets Authority, for £10m.
It's assumed Global will rebrand the station as Capital FM – which is already heard in Liverpool thanks to transmissions on 97.1FM from Birkenhead (previously Buzz 97.1) just a few miles away across the Mersey, but Liverpool is not part of its official coverage area.
Capital FM Liverpool would be the 12th station in the network, adding to Birmingham, Cymru, London, East Midlands, Manchester, North East, North West and Wales, Scotland, South Coast, South Wales and Yorkshire. It is not connected in any way to Juice 107.2 in Brighton.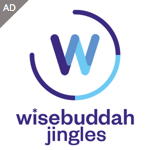 Ashley Tabor, founder & executive president of Global, said: "I'm pleased to announce our proposed acquisition of Juice FM, which will complement our portfolio both regionally and nationally. I'm looking forward to welcoming Juice FM to the Global family."
Juice FM's format currently commits the station to "At least 10 hours a day during daytime weekdays (must include breakfast)" and has a commitment to playing "a mix of breaking new music, chart and dance" plus a commitment to local artists.
The station broadcasts the majority of its output from Liverpool, with Adam, Gemma and Imogen on Breakfast, Baz Todd on daytime and Mark Kaye at Drive.
For the year ended 31st December 2014, Juice FM reported revenues of £2.2 million and profit before tax of £408,000. As at 31st December 2014, Juice FM had gross assets of £603,000. The strategic review of UTV's remaining UK independent local radio stations is ongoing and further announcements will be made in due course, UTV says.
The station launched in Liverpool as alternative rock and dance station Crash FM in 1998. It ran a number of RSLs in the city and was driven by Janice Long, backed by Bob Geldof, Primal Scream, Urban Splash and Kiss 102's Mike Gray & Boy George. It has had a number of owners including Forever Broadcasting and Absolute Radio (ARUK).
It was sold to UTV Radio in 2005 and moved into new premises in 2012. Juice FM currently employs former Capital FM London programmer James Brownlow as Content Director.
See a RadioToday tour of the station below: