Glasgow's newest DAB radio station is GO!

A new commercial radio station is launching in Glasgow on DAB next month as part of the small-scale DAB experiment.
Tiger Tim Stevens MBE has been revealed as one of the directors, joining former Clyde 1 presenter Kevin Cameron who will be the Programme Director. Spencer Pryor, the founder of Eklipse Sports Radio, and former senior staff of Radio Clyde's commercial department is also involved.
"We're bringing Glasgow radio back for the people of Glasgow" revealed Tim who left Radio Clyde five years ago. "Over the last few years, corporations have taken over radio stations and taken away Glasgow's individual identity ­ it's time to bring it back. GO is Glasgow's own radio station."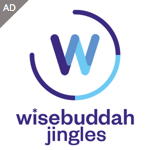 Broadcasting from studios in the city centre, GO stands for 'Glasgow's Own'. Kevin Cameron commented: "GO is part of GlasGOw. We understand that it's the people that make Glasgow ­ GO will be their soundtrack for the city. Other radio stations here have English or German owners and have dramatically reduced local content over the last few years, beaming shows from south of the border or sharing programming with other stations in Scotland.
"A city as vibrant as Glasgow deserves its own radio station. We will always be in Glasgow for the people of Glasgow because we truly understand that people make Glasgow."