Sam FM Swindon to merge with Sam FM Bristol

Ofcom has approved a Format change request from Celador to share all programming between Sam FM Swindon and Sam FM Bristol.
The two stations are not in the same Ofcom predefined 'approved area' so have to operate separately unless Ofcom makes a special exception. Sam FM in Swindon has an MCA of 139,722 – below the Ofcom threshold of 250,000 below which Ofcom has acknowledged there is a "stronger case" for co-location.
Sam FM Swindon only has two local presenters – Carl Hughes and Rachel Chew on breakfast – and Celador says: "Listeners in Swindon are unlikely to remark upon the change in breakfast show that our proposal will deliver as the station has had four breakfast show presenter line-ups in the last three and a half years."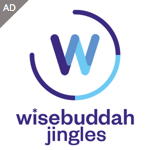 The rest of the station is automated apart from Drive which is shared with Solent and Bristol, hosted by Damien St John.
Celador, when making its case for the change, said: "While the breakfast show will be shared with Bristol, all local information components such as local news, weather, travel and what's ons will be split out and listeners in Swindon will hear only content of direct relevance to Swindon and the surrounding area."
Celador told Ofcom the service is not financially viable to continue, as it made a loss of £50,000 on revenue of £261,000 in 2015. The company, which uses the strapline "We're in Charge" for Sam FM, told the regulator: "Sam FM (Swindon) has no viable future operating on a stand-alone basis from its current studios."
Ofcom approved the change, taking into account the 'distance and affinity' between the Bristol and Swindon licensed areas, also noting the licensee's submissions that despite investment in the service, operating this licence on a stand-alone basis did not present a financially viable future for the radio station.
Overall, Ofcom considered that although the case for cultural affinity between Swindon and Bristol was limited, taking account of the other policy factors discussed above, it would be appropriate to approve this request.
Celador tells RadioToday that no date has been set for the switch.