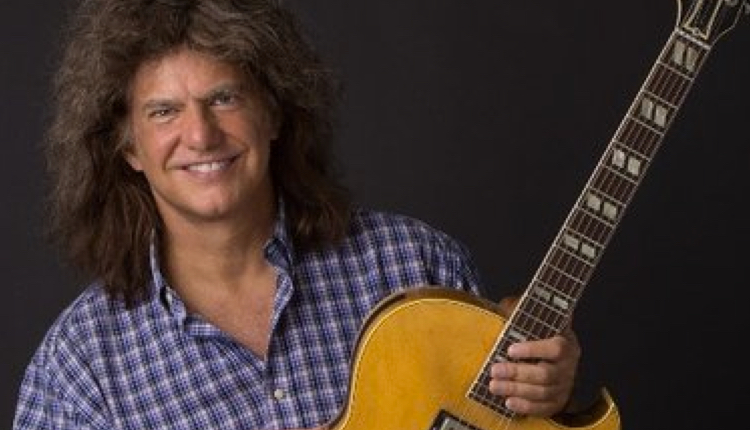 Jazz FM's PRS for Music Gold winner announced

The winner of the PRS for Music Gold Award at the 2018 Jazz FM Awards is million-selling US jazz guitarist and educator Pat Metheny.
Recognising his life-long contribution to jazz composition, performance and education, Pat will receive the award next Monday 30th April, at Shoreditch Town Hall.
With works ranging from modern jazz, rock and classical across solo and large orchestral settings, Pat Metheny has received 20 Grammy Awards, and is the only person to win Grammys in 12 different categories.
Previous recipients of the PRS for Music Gold Award include pianist Ramsey Lewis and last year, Rolling Stones drummer Charlie Watts.
He commented: "it is an incredible honour to be recognized by Jazz FM as the recipient of this year's PRS for Music Gold Award."
Paul Clements, Executive Director of Membership, International & Licensing, PRS for Music, said: "It is a genuine delight to be presenting Pat Metheny with the PRS for Music Gold Award at the Jazz FM Awards this year. He has worked with everyone from the iconic David Bowie to Joni Mitchell, Herbie Hancock and Anna Maria Jopek, on top of his prolific output with the Pat Metheny Group and more experimental solo works like Orchestrion. Needless to say, his influence on progressive and contemporary jazz cannot be understated, and all of us at PRS for Music would like to extend our warmest congratulations to Pat on receiving this prestigious award."


Don't forget, we can send you radio news via email direct to your inbox with a number of options. Just use the form below to register.