 Amazing space offered on Digital One

The capacity on the national commercial digital radio multiplex previously used by Amazing Radio is being advertised to interested parties.
Digital One is looking for expressions of interest from groups wanting to run either an audio or data service using its network of 135 transmitters across England, Scotland and Wales.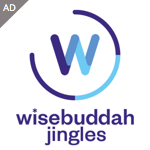 Amazing Radio left Digital One last Monday, saying it had been "unable to secure acceptable terms" for an extension of its contract. The stations is continuing as an online service. In a blog post at the time of the announcement, Amazing founder Paul Campbell said: "It's not our preference. We would have loved to stay on the UK airwaves – it's been a real privilege to be 'six clicks to the left of Radio 1'. But we've got into a barney with the people who own the transmitter network. It's about money. 'Nuff said. The net result is that Amazing Radio will continue on wi-fi, but no longer on the wireless. For the moment, at any rate."
Amazing launched on the digital multiplex on 1st June 2009 playing new music from unsigned bands, initially as a six-month trial. Its bitrate on D1 was cut from 112kbit/s to 64kbit/s in May 2010 when Absolute 80s launched.
Digital One, owned by Arqiva, wants companies and groups to declare an expression of interest by 1st June and will then decide whether to take proposals forward for further discussion. The capacity available for an audio service is a mono 64kbit/s channel.
Other services available on Digital One include Absolute Radio, Classic FM, talkSPORT, Smooth Radio, Planet Rock, BFBS, Jazz FM, Premier Christian Radio, UCB UK and spin-off services like Absolute 80s, Absolute Radio 90s, Absolute Radio Extra and Smooth Radio 70s.
Stations like Capital, Heart and Kiss are available across much of the country via local and regional multiplexes but, despite promoting themselves as national brands, aren't available in every town and city of Britain other than online or via DTV.
To find out more and download an application form visit the Digital One website.