 TeamRock picks up its first business award

It's only a few months old but TeamRock is winning awards already with the company being awarded for doing the best Small/Mid-sized Company Deal of the Year.

The content company also got Runner Up for 'Acquisition of the Year' at the 2013 Scottish Business Insider, Deals & Dealmakers Awards, through its venture with Harwood Private Equity.
These awards acknowledge and reward excellence in corporate finance transactions and recognise the most ambitious, innovative and successful deals made over the last 12 months.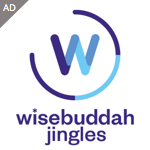 The investment in TeamRock by Harwood Private Equity incorporated the acquisition of established rock music magazines from Future Plc, and funding for new multi-media developments including a digital rock radio station.
Commenting on the win, Billy Anderson, Chief Executive of TeamRock, said "We're delighted to win such an established award. We believe our team has something very special in harnessing traditional media to drive new media and thankfully Harwood saw a successful partnership".
Tim Sturm, Partner at Harwood Private Equity, commented "We're delighted that our investment in TeamRock has won us this award. Our decision to invest was based on the ground-breaking, market-disruptive nature of TeamRock's business model and the quality of its management team, with whom we are looking forward to a close and fruitful relationship."
Harwood Private Equity is currently ranked as the second most consistent UK buyout fund manager according to Preqin.
The award was presented to the team last night at a prestigious awards ceremony at the Hilton Hotel in Glasgow.