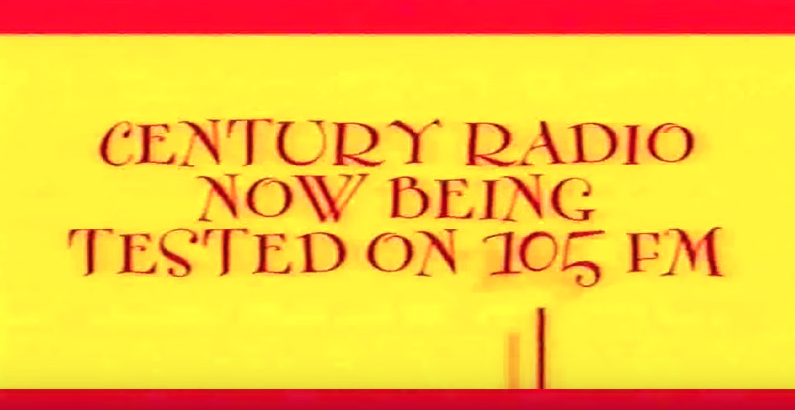 It was twenty years ago that Century 105 began broadcasting across Liverpool, Greater Manchester, Lancashire and beyond.
Derek Webster remembers:
It was a huge radio station with very big ambitions.
For me it felt like I was joining a band of pirates landing in what was a bland radio landscape, bringing a refreshing change to the airwaves and stirring things up a bit. It felt like I was in 'Pirates Of The Caribbean' at the start of another big adventure.
In fact the waters had already started making waves when John Myers, MD and breakfast presenter, put himself on air during test transmissions.
He asked new listeners stumbling across the new regional station's powerful FM signal to ring in, encouraging them to give shout outs to radio stations they used to listen to.
One after another John would ask callers about rival stations they had heard, mischievously suggesting some of them had since closed down. Of course, none of this went down well with our competitors and before long the Radio Authority stepped in with a reprimand; to get a complaint like that was just the kind of reaction Century 105 was designed for.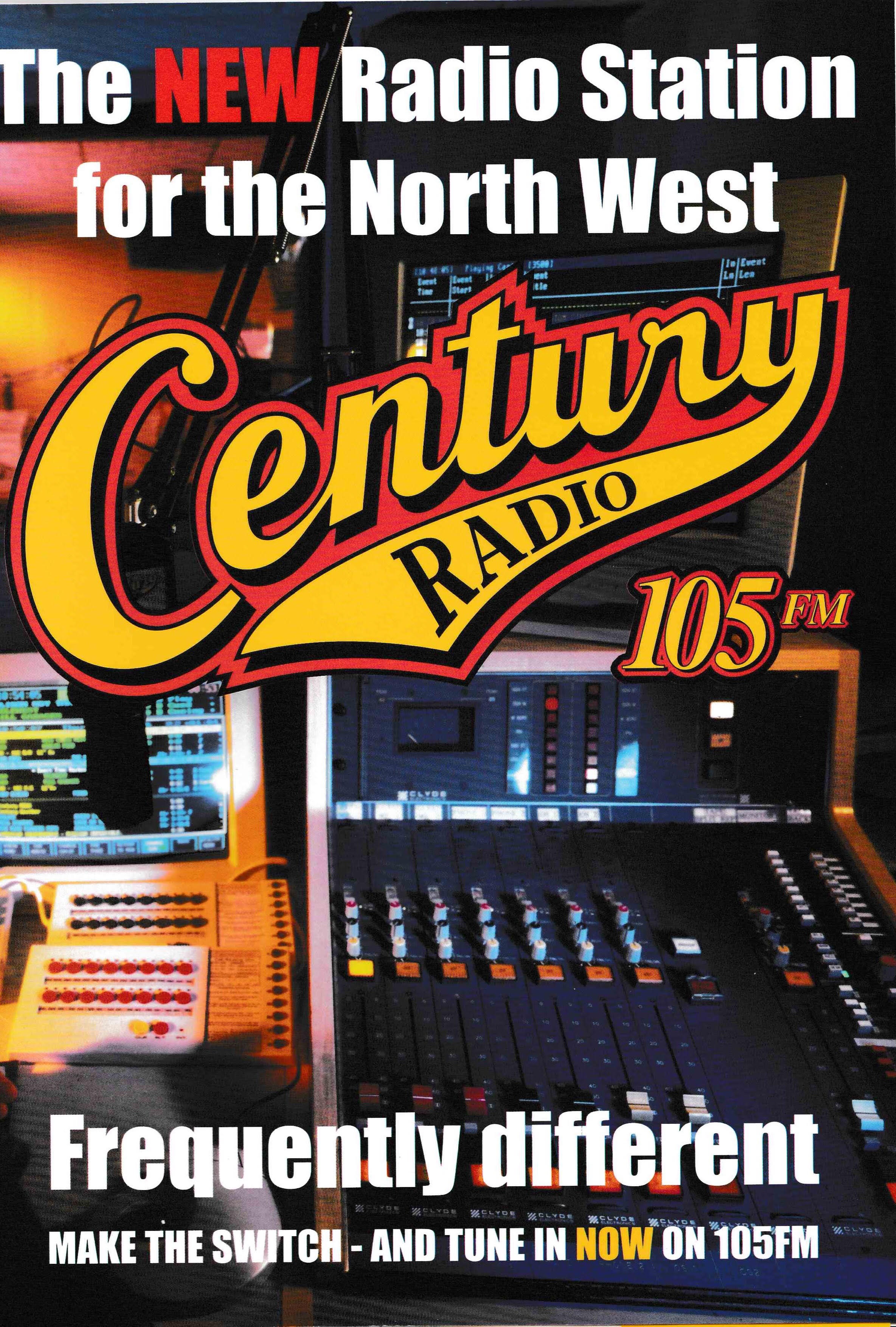 But this was a taste of what was yet to come when controversial phone in hosts Scotty McClue and former Liverpool politician Derek Hatton kept the conversation buzzing and the government broadcasting regulator busy. John often said that if he didn't get the odd complaint about his presenters he assumed they weren't doing their job properly.
Meanwhile, as work on the Salford offices and studios was been completed, we took to the road handing out leaflets and car stickers. I remember standing with our team at 8am at the Wirral end of the Mersey Tunnel leaving queuing motorists in no doubt as to where they could find Century 105.4 on the radio dial.
And I will never forget the excitement when 105.4 FM from the mighty tower at Winter Hill was turned on for the very first time. The first song to break out from the static on was 'The Power Of Love' by Huey Lewis & The News' – The Producers of a BBC TV documentary about the station had to dub in a different song due to copyright issues, which was a shame because a song about the power of love seemed appropriate.
As the big day arrived and Century began its first scheduled programming I heard someone compliment John on staging such a brilliant radio station launch. He replied: "That was the easy part, now we have to make it work".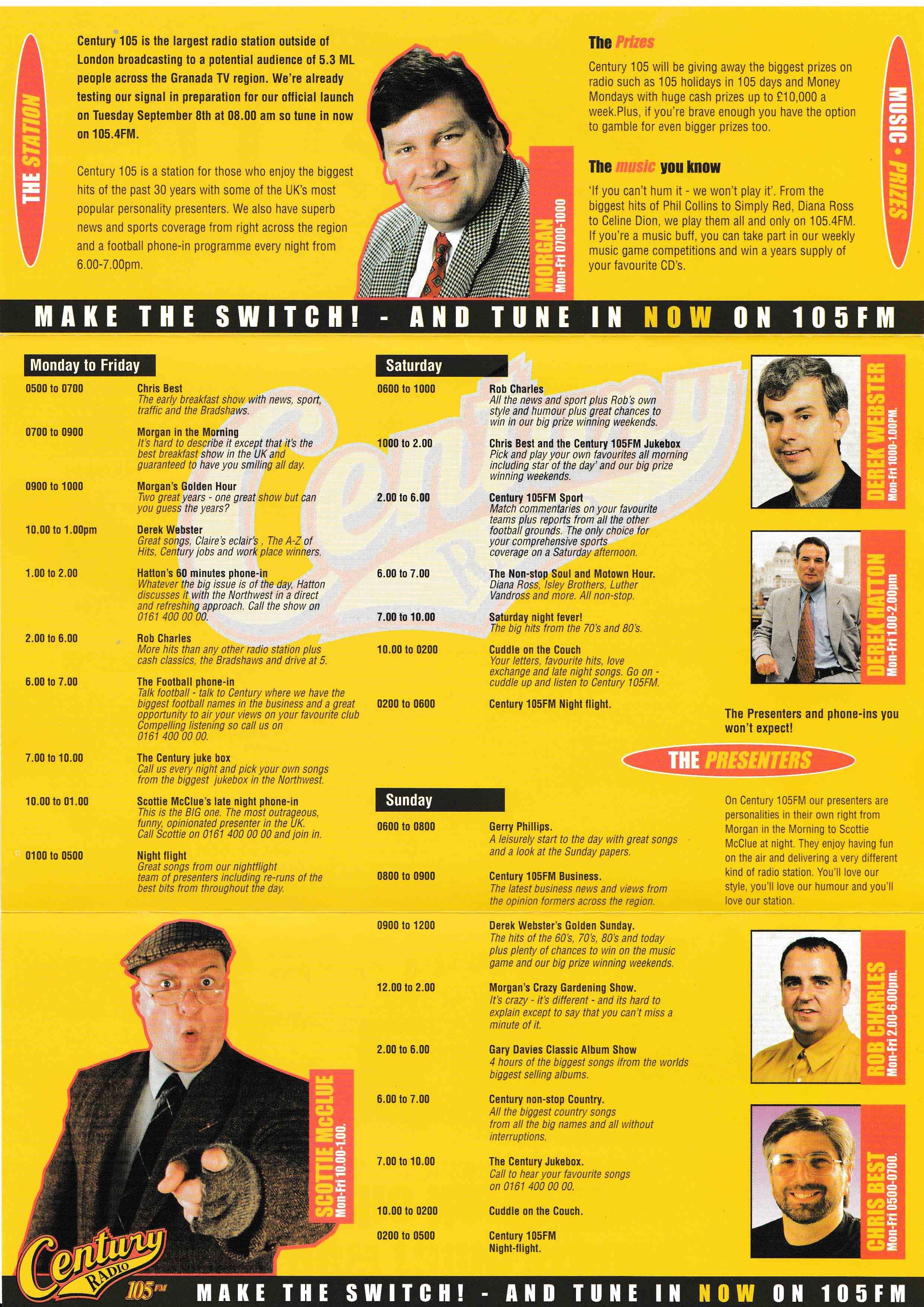 John Myers needn't have worried because the station went on to become a big hit and it wasn't long before the big corporate media companies formed a queue to buy the successful business from its owners, Border TV Holdings. Today the station is part of the Heart brand from Global.
The launch of Century 105 across North West England was an exciting time and a revolutionary idea for a commercial radio station with its emphasis on speech, not just music. It gave me the taste of how it must have felt to be part of that pirate radio revolution in the 1960s which broke the mould of British radio broadcasting.
But it never would have happened without John Myers, a radio executive who couldn't keep out of the studio. He would be there in the morning presenting the breakfast show before spending the day successfully coping with the daily stress and strains of management. Then at half past five in the evening, when most people were heading home, you would find him in the studio recording a new promo.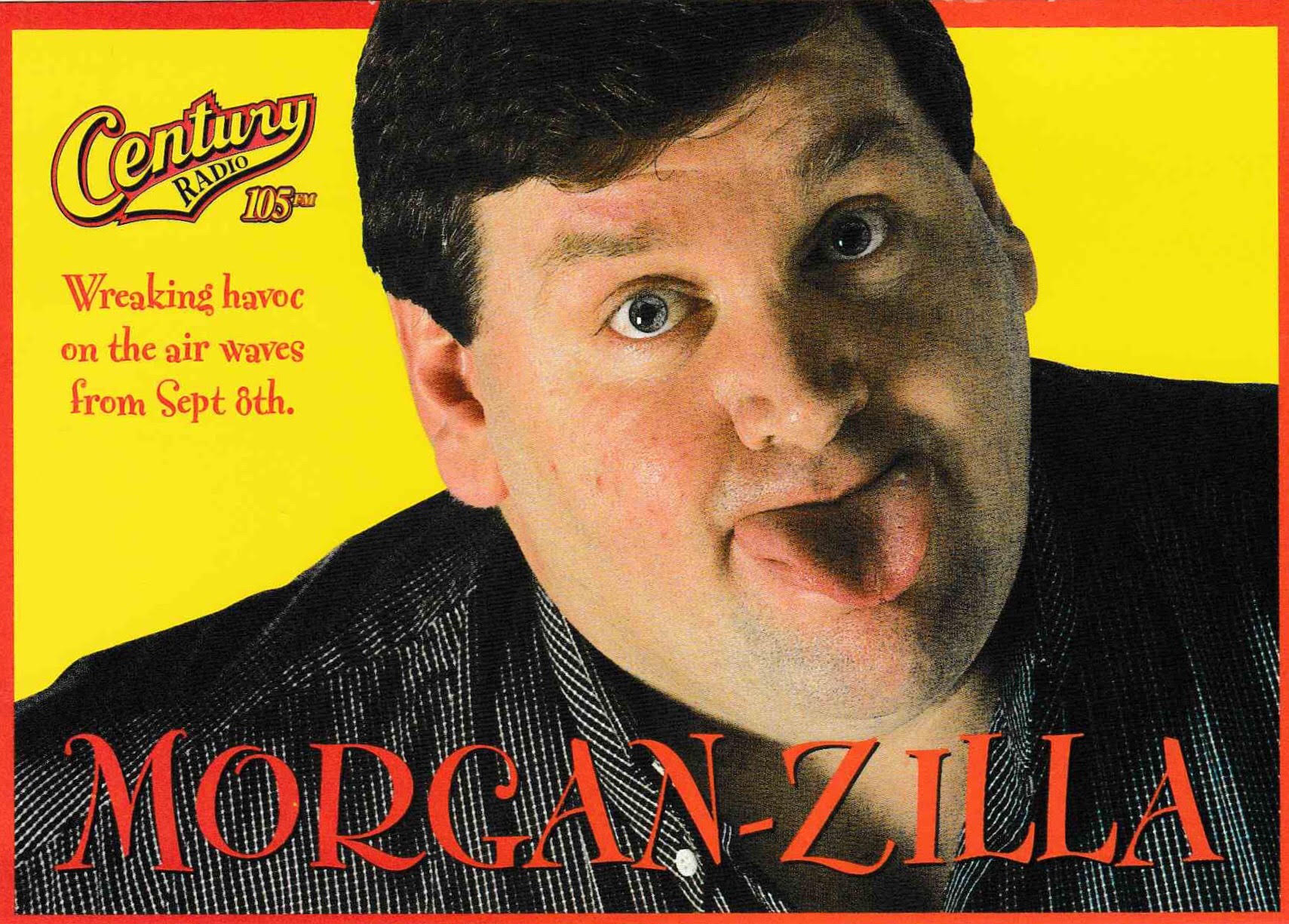 To the legend that is John Myers, and I am sure I speak for many others when I raise a glass on the anniversary of Century 105, thank you for letting me be part of your team in what was an unforgettable radio adventure twenty years ago this week.

Posted on Saturday, September 8th, 2018 at 8:00 am by Guest