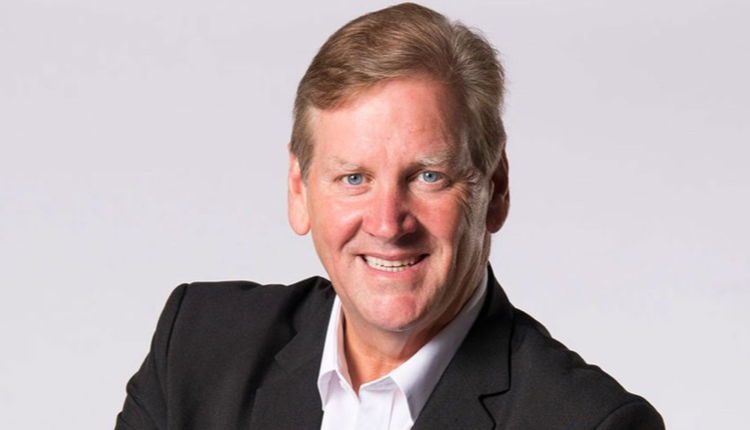 Radio executive John Myers has died aged 60

We are extremely sad to report that our friend and radio executive John Myers has died.
John died suddenly on Saturday evening. He'd just turned 60.

His family paid tribute to him early Sunday morning saying: "He went through life with a smile, his glass always half full, and no matter how much life got you down, he always found the humour.
"We hope your memories are filled with as much joy as ours".
He was well-known from his days presenting on Border Television in Cumbria as a continuity announcer in the 1980s. He had begun his radio career with BBC Radio Cumbria and Red Rose. He went on to launch CFM, as well as the Century, Real, Smooth and Rock Radio brands. He is also a former Chairman and Chief Executive of the Radio Academy, and was founding Chairman of TeamRock.
John spent many years on the air and as Programme Director at Red Rose Radio / Red Rose Gold in Preston and was CEO of both Border Radio and GMG Radio. On Century he was known on as air "John Morgan" to avoid a conflict with his off air role as the boss.
He became a visiting professor at the University of Cumbria where he also gained an honorary fellowship.
John wrote a number of reports on radio – for the government and the BBC. He starred in the BBC fly on the wall documentary Trouble at the Top which showcased the launch of Century 105 in the North West in 1998.
His autobiography, TEAM – It's only radio, was published in 2012.
Something I hoped I would not have to write for a long time. Sleep tight, Dad. @johnmyersteam pic.twitter.com/XONi73SkTj

— Scott Myers (@ProducerScott) June 1, 2019
In 2018 John underwent treatment for cancer after the discovery of a tumour on his tonsil and tongue, receiving the all-clear last May. He appeared on the RadioToday Programme podcast in September to talk about his cancer treatment as well as the 20th anniversary of Century 105.
More recently, John was involved with the Audio Content Fund as a member of the funding panel – and was also a founding director of Podcast Live along with Matt Deegan, Phil Riley and Michael Connole.
Our thoughts are with his wife Linda and two children Kerry and Scott, plus family and friends.
Tributes are being made from friends, family and radio industry colleagues, via this Facebook post, and our comments are open if you'd like to share a memory about John.
BBC Group Managing Director Bob Shennan said: "I am shocked and deeply saddened to hear the news. I worked alongside John in Radio for two decades, sometimes as opponents sometimes as allies – always as friends. John was the greatest champion for Radio, a wonderful colleague and a brilliant executive. I will miss his wisdom, friendship and enthusiasm greatly. My thoughts are with his family at this terrible time."
Global's Founder Ashley Tabor said: "I am shocked and saddened to hear the news of John's Myers' sudden passing. John was a true radio man, pioneering some of the best radio in the UK. I saw John only last week and this has come as a shock. Our thoughts are with his family, friends and colleagues at this time."
Read more of the industry reaction to John's death here.
Created on Sunday, June 2nd, 2019 at 6:34 am