Siobhan Kenny appointed RadioCentre CEO

Siobhan Kenny is to be the new Chief Executive Officer of RadioCentre, taking over from Andrew Harrison who resigned last September.
Since then Linda Smith has been interim CEO, but she'll make way for Siobhan who starts on 31st March. Her brief is to reinvigorate RadioCentre, to redefine its purpose in a consolidating industry, and to help shape the future of commercial radio.
Siobhan has most recently been Group Director of Communications at HarperCollins UK and International, on the board of the global publisher for the last six years.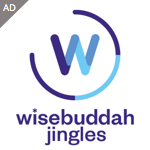 Her background in Government includes three years as Board member and Director of Strategy and Communications at DCMS from 2002, working alongside Secretary of State, Tessa Jowell, as OFCOM came into being, the decision to bid for the 2012 Olympics was made, and the process of BBC Charter Renewal began.
Siobhan Kenny said: "If I could have designed my perfect job, it would have looked a lot like being CEO of RadioCentre. Radio is a terrific, thriving sector and consumers tend to have a very strong emotional connection with their favourite stations. There will inevitably be challenges, which means there is plenty to do. I have been more than impressed with the energy and enthusiasm of the leaders in this industry and I can't wait to get started."
RadioCentre is funded by a number of commercial radio groups including Global Radio and Bauer Media.
CEO of Global Radio Stephen Miron commented on her appointment: "To attract someone of Siobhan's calibre to the commercial radio sector is testament to the current strength of the industry. Siobhan brings a whole new perspective from a strong leadership background in politics, media and communications which will prove invaluable as we look to build and evolve the sector over the next few years connecting our distinctive brands with existing and new audiences."
Group Managing Director of Bauer Radio, Dee Ford said: "We found in Siobhan someone with a passion for radio which matched our own. It's her job now to bang the drum for commercial radio – so I'm pretty sure everyone will be hearing a lot more about us in the future."