RAJAR: Global Radio dips down in London

Global Radio's London FM stations are all down in listener numbers this quarter, but heritage station Capital FM still comes out as the most listened to commercial station.
Nationally, Heart and Capital brands are also down in listeners and share with Capital remaining the bigger network of the two by just 200,000 listeners. But noticeable increases around the country include Heart South West and and Heart Sussex.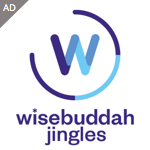 Classic FM has seen an increase of over 300,000 listeners though at 5.6m, and the new Capital XTRA has seen a slight increase since going on Digital One, and now has 854,000 listeners (up from 839,000 last quarter).
LBC 97.3 has gained almost 60,000 listeners year on year with a national reach of 1.3m. Bosses are expecting that number to rise once it launched on Digital One next week.
Global maintains its position as the UK's biggest commercial radio company with 20.7 million people now tuning into one of Global's eight brands each week.
Ashley Tabor, founder & executive president at Global said: "Global's strategy of 'national brands delivered locally' continues to really deliver. It's fantastic to have the number 1, 2 and 3 commercial radio brands in Capital, Heart and Classic once again, and to see the Capital network hold the number one spot as the most listened to commercial radio brand in the UK. Capital XTRA's fantastic opening number is also a testament to our on-going strategy. Capital alone adding 663,000 listeners in a year is a fantastic achievement, and I'd like to congratulate the team at Global for their hard work."
Richard Park, group executive director and director of broadcasting of Global, said: "Once again we have many reasons to celebrate following a very successful RAJAR. I'm particularly proud to see Classic FM adding 313,000 listeners in the last quarter alone."