7digital sells part of Audioboom investment

The latest preliminary results for 7digital shows the company has sold a number of its Audioboom shares.
7digital retains 11% of the audio social network, and has raised proceeds of £3.5m against investment of £1.60m. UBC Media's Audioboo shareholding also dropped from 39% to just under 20% in March 2014.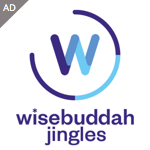 Other updates include the completed reverse acquisition from UBC, with net proceeds of £5.7m raised to fund the combined entity. The Integration of merged business was completed within two months and 25 material contracts with annual value of £3.4m have been won in last 12 months.
7digital's catalogue now contains over 32m licensed tracks with 2.6m in high quality audio formats, and audio services have launched for Technics and Japanese hi-fi manufacturer Onkyo.
Simon Cole, Chief Executive, said: "These results represent a year in which we successfully created a new company from the merger of UBC Media and 7digital; we have ended it in a position ahead of the predictions we had made during the merger. Our success and growing customer base is proof of the developing market for streamed music services and the coming together of the radio and music industries as technology and consumer habits change. As our business model has changed, our high margin monthly recurring revenues and profitability continue to grow, powered by the fast growth of our existing clients and new customers wins.
"As the opportunities continue to grow in all of our key market sectors, the Board is confident that 7digital is well positioned to take advantage of what will be a significant demand for new streamed music and radio services globally."