London Turkish Radio flips format to Panjabi

London Turkish Radio, a station which launched in London 25 years ago, has disappeared today as Ofcom approves a Format request change by new owner Panjab Radio.
Panjab bought the licence for 1584AM in London last year and requested the Format to change from a targeted news, information and broad Turkish music service for London's Turkish and Cypriot community to one which would provide a service aimed at the Panjabi community to be broadcast in Panjabi and English languages.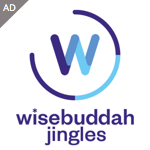 The station changed at 7am today – and is one of only a few true 'format flips' to happen in the UK radio industry. Ofcom allowed the change due to its AM bandwidth, where it is more lenient towards significant format changes.
Panjab Radio has been broadcasting exclusively on sky, DAB digital radio and online since it launched in 2000.
Managing Director of Panjab Radio, Surjit Singh Ghuman MBE told RadioToday: "It's the first time in our 15-year history that Panjab Radio will be available on an analogue frequency. Not only we will be able to increase the reach of the station but also fullfil many of our listeners requests to broadcast Panjab Radio on analogue in the North London area."
London Turkish Radio launched in 1990 and was called the Turkish Radio, broadcasting to the Turkish and Turkish speaking Communities. It changed name in 1994 and was the only fully licensed radio station broadcasting in Turkish for a full 24hr period outside Turkey and Northern Cyprus.